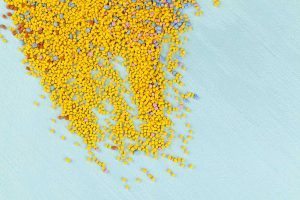 An Indiana-based recycled plastics broker will open a $2.3 million processing plant.
New Albany, Ind. broker Shaw Brothers will site a 27,500-square-foot processing facility in Salem, Ind. The company plans to hire 31 employees in the next three years. It has received guarantees of tax credits from the Indiana Economic Development Corporation (IEDC) if the employment figures are met.
"The new facility, which will begin production this month, will complement the Shaw Brothers' production capabilities by producing plastic resin used for the extrusion process, mixing raw plastic materials," the IEDC wrote in a May 8 release.
According to its website, Shaw Brothers sells material to China, Malaysia, Taiwan, Vietnam and elsewhere. The company brokers e-plastics, PVC, PP, PS and more. It sells material in several forms, including regrind and pellets. The company was founded in 1985.
Photo credit: DJ Srki/Shutterstock
More stories about processing