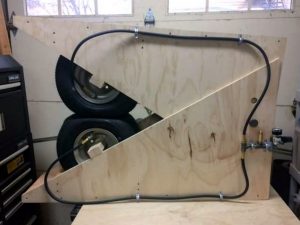 Testing protocols developed by the Association of Plastic Recyclers give brand owners the chance to prove their plastic packaging can be correctly sorted at materials recovery facilities.
APR's new "sorting potential protocols" aren't specific to one packaging type; instead, they look at any type that may encounter problems at a materials recovery facility (MRF). Examples include small items that fall through screens, black plastics that are unrecognizable to near-infrared (NIR) sorters, and bottles with metal components that are grabbed by magnets or repelled by eddy current separators.
The protocols are just part of the APR Design Guide for Plastic Recyclability, which is becoming more widely recognized among brand owners, said Kara Pochiro, APR's communications director.
"APR firmly believes that companies don't knowingly design packaging that is not recyclable," she said during an April 17 webinar. "They often just aren't aware of the packaging components that can cause issues at the sorting process, at the reclaimer, or anywhere in between."
Pochiro and Curt Cozart, president of Common Sense Solutions and a technical consultant to APR, explained the new protocols during the webinar.
Directions for testing
The protocols are relevant to packaging that, in the past, has proven difficult to assess for recyclability. The protocols give producers a chance to prove their packaging can be correctly sorted. Other criteria must still be met before APR considers the packaging "recyclable."
In his presentation, Cozart provided an overview of how a standard MRF sorting line uses manual sorters, screens, magnets, eddy current separators and NIR sorters to get materials into the correct bale. The equipment is designed to sort based on a number of characteristics: two-dimensional versus three-dimensional, large versus small size, metallic versus non-metallic, and the chemical makeup of different polymers.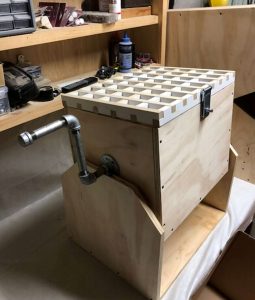 The sorting potential protocols align with those realities, Cozart said. The first protocol, released in December, tests whether a near-infrared sorter in a MRF can accurately identify and sort the package. The second, released in mid-January, looks at how compression in a collection truck affects the sorting of the item. The third, released in late-January, tests whether small items can be sorted correctly.
A fourth protocol tests whether plastic packaging with metal components can avoid being separated by magnets and eddy current separators. APR staff plan to upload that document soon.
In the documents, APR provides instructions for building and using equipment for the testing. They include a machine that compresses plastic between two tires, simulating truck compaction. Other instructions explain how to build a rotating screening box testing whether small and compressed items will fall through the screens and end up in the glass or residue streams. They also set guidelines for how packaging should be sent through NIR sorters and magnets to achieve accurate results.
Cozart said a couple of labs have already built testing equipment to the specifications in the protocols. Pochiro said APR is working on compiling a list of facilities that have the ability to conduct the testing.
"There is one consumer brand company that has already created all of the machines, so they can do this within their own facility," she said.
More coming
APR is still working to develop sorting protocols to determine whether plastic packaging can make it through a MRF's 2-D/3-D sorting process. For example, if plastic packaging approximates the shape of paper or cardboard, or if a truck compacts it into that shape, screening equipment may sort it with fibers.
"If something looks like paper or cardboard, it doesn't matter what that material is made out of," Cozart said. "It's the size and shape that's really defining whether that material is pulled out by the paper stream or the cardboard stream."
The 2-D/3-D protocols will be coming out later this year, he said.
Pochiro and Cozart cautioned that passing the sorting tests doesn't make an item recyclable under APR's definitions. For example, consumers must have a certain level of recycling access for that item. And even if packaging can be correctly sorted by a MRF, it may be detrimental to a plastics reclaimer's process. There also has to be an end market for it.
"The sorting potential protocols are only a portion of what's required to categorize something in the Design Guide for Plastics Recyclability," Cozart said.
More stories about industry groups