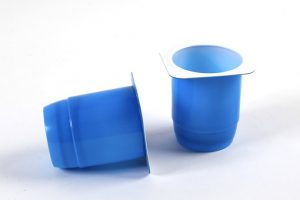 Unless you're buying seafood (and maybe not even then) fishy smelling food and drink packaging isn't going to fly. A project in Europe is working to deodorize EPS from fish boxes so they can be recycled into new food-contact products.
The European Union-funded project is called Expanded PolyStyrene SUstainable REcycling (EPS SURE). It is coordinated by Cicloplast, a Spanish plastics recycling nonprofit group. The project centers on the recycling of EPS fish boxes, which are used to pack fish on ice and transport them but are rarely recycled. Residual odors and freight economics challenge recycling of the boxes.
Earlier fish box recycling trials
This isn't the first European project to tackle EPS fish box recycling. AIMPLAS, a Spain-based plastics R&D center, previously worked on a European Union-funded project to recycle fish boxes into building insulation products.
According to AIMPLAS, fish odors become more intense when densified. The recycling process used in earlier trials involved pre-treatment, intensive washing and extrusion with supercritical carbon dioxide. The supercritical carbon dioxide, which is carbon dioxide that's held at a high enough pressure and temperature to enter a supercritical fluid state, decontaminates plastics.
The recycled XPS and EPS was used to make insulating panels with adequate physical-mechanical properties to be used in the construction sector, according to AIMPLAS.
Fish boxes to food packaging
EPS SURE's goals are to define a model to collect, wash and recycle the fish boxes into EPS food-contact packaging in a technically viable and economically profitable way.
Project partners will collect 10 metric tons of used fish boxes from supermarkets across Spain. Using an innovative purification process, they'll obtain 4 to 5 metric tons of recycled PS. Then they'll use the recycled resin in 40 prototypes of yogurt and milk packaging. The prototypes will incorporate a range of recycled-content levels.
The process is expected to be replicated in Greece, Italy and the United Kingdom.
About 60 percent of the 1.47-million-euro project (about $1.76 million) comes from the European Union. The project began in June 2017 and will run through July 2020.
In addition to Cicloplast, the other groups and companies participating in the project are ANAPE, an EPS industry association; Coexpan, a converter; El Corte Inglés, a chain of supermarkets and department stores; and Total Petrochemicals, a fuels and plastics producer.
More stories about technology
To receive the latest news and analysis about plastics recycling technologies, sign up now for our free monthly Plastics Recycling Update: Technology Edition e-newsletter.