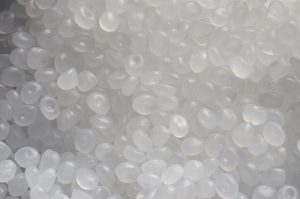 M&G, one of the world's largest producers of virgin PET for packaging, has shut down production plants. Market repercussions from the move could mean higher prices for recycled material.
Italian chemicals company Mossi Ghisolfi (M&G) has stopped production at its West Virginia and Mexico facilities, which are capable of producing 250,000 metric tons and 560,000 metric tons of PET per year, respectively, according to petrochemical research firm ICIS.
Construction has halted on its Corpus Christi, Texas plant, which is designed to produce 1.1 million metric tons of PET, making it the largest PET plant in the world, and 1.3 million tons of PTA, an ingredient for making PET.
M&G on Oct. 27 said it filed for bankruptcy protection in Italy. It announced on Oct. 31 that several of its business units have filed for Chapter 11 bankruptcy protection in a Delaware court. Reuters reported the company will take bids for its unfinished Corpus Christi facility.
The production halts will stunt virgin PET supply, potentially holding prime prices higher. That could allow reclaimers to raise their prices for RPET, giving them more breathing room.
More stories about markets