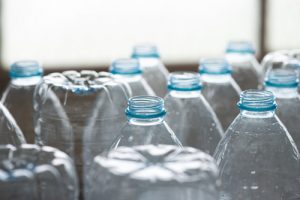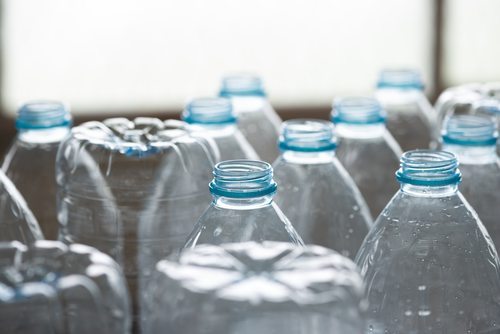 California lawmakers have revised the state's definition of PET to exclude PETG, meaning products made from the glycol-modified plastic are barred from using resin code No. 1.
Assembly Bill 906 moved through both houses of California's legislature last month and was signed by Gov. Jerry Brown on Oct. 15. The bill takes effect Oct. 1, 2018, giving manufacturers about a year to comply with its requirements.
Products made with PETG have different material properties than regular PET. According to legislative analysis of the bill, PETG's additional glycol makes the resulting product less brittle and removes "hazing" that sometimes occurs when manufacturing with PET.
According to bill advocates, the legislation will increase bale quality and yields by increasing sorting of the materials.
"(PETG) will be more easily identified on a visual sort," Bruce Magnani, a lobbyist for the Association of Plastic Recyclers (APR), said during a June hearing before the Senate Standing Committee on Environmental Quality. He added PETG did not exist when the resin codes were written.
But opponents said current technology exists to separate the materials. During the June hearing, opponents said the bill's primary impact would be a "substantial revenue transfer from the product manufacturers that use PETG to the recycling program in California," due to the higher processing fee that would be placed on the products if they're labeled No. 7. In California, containers are subject to fees paid to the state by beverage manufacturers, money that's then used to subsidize the recycling industry. Reclassifying PETG from No. 1 to No. 7 means its "processing fee" increases from $0.00035 per container up to $0.07058 per container, according to data from the California Department of Resources Recycling and Recovery (CalRecycle).
The bill could also have impacts beyond California's borders, because PETG manufacturers sell their products into numerous states and may have to choose between making separate products labeled according to California's resin codes or streamlining all products to meet California's regulations.
"It will create a dual standard for the first time," said Joe Lang, a representative of  Tennessee-headquartered Eastman Chemical Co., which makes PETG. He spoke during the June hearing as well.
Material differences
Some consumers reportedly find the material creates a product that's more comfortable to hold, according to the legislative analysis. PETG is also used in some medical equipment because it can handle heavy doses of radiation, according to APR.
But as PETG has gained prominence, the recycling industry has begun to widely realize that the material acts as a contaminant during the recycling process, Magnani said.
PETG has a much lower melting point than PET, according to the analysis, which creates problems during the recycling process. AB 906 redefines PET by its melting point and material composition.
"When processed together, PETG melts and becomes sticky while PETE remains solid," according to the analysis. "This results in PETG sticking to PETE chips, forming large clumps that cannot be processed."
The legislation was also supported by the American Beverage Association, Californians Against Waste, Dart Container Corporation, the National Association for PET Container Resources, the Plastic Recycling Corporation of California, Talco Plastics, the Sustainable Packaging Coalition and Verdeco Recycling.
Sorting solutions exist
Opponents of the bill agreed PETG is an issue when it gets mixed in with the PET stream, but they pointed to current equipment that they said can effectively separate the materials. The problem, they said, is recycling companies that have chosen not to invest in that equipment. The Eastman Chemical Co. and the Plastics Industry Association opposed the bill.
"There already is existing technology to deal with the sorting issue that the supporters of the bill just talked about," Lang said. He said companies can make the fix by adjusting the sensitivity of the near-infrared sorter at the beginning of the process. Doing so allows the equipment to differentiate between PET and PETG, Lang said.
"It's a simple change to make. Recyclers in California have made that change," he said. "Some recyclers, however, have chosen not to invest in the new technology. As a result, if you, in fact, mix PET with PETG in the stream, the author is correct in pointing out that that can cause a gooey mess, even though it's less than 2 percent of the stream."
Lang said there have been efforts to petition the standards organization ASTM International, which writes standards for resin codes, to redefine the No. 1 code to exclude PETG, efforts ASTM have rejected.
"Now, what they are doing is asking the legislatures to step in and substitute their judgment for the science-based review that occurred at ASTM," Lang said.
Joe Ackler, testifying on behalf of the Plastics Industry Association, said the bill also increases costs for manufacturers because they will have to change their machinery and molds to produce a different resin code.
Magnani said PETG would likely be labeled as No. 7 initially, but that bill advocates are open to working with Eastman and the Plastics Industry Association to create a new resin code for PETG, so it can be more easily recycled in its own stream.
To receive the latest news and analysis about plastics recycling technologies, sign up now for our free monthly Plastics Recycling Update: Technology Edition e-newsletter.
 More stories about PET