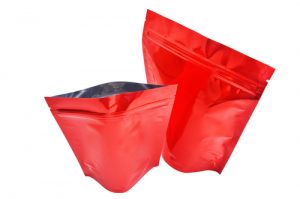 In September, Plastics Recycling Update readers were drawn to a wide variety of topics, including a packaging innovation, China's imports ban, and food- and beverage-contact plastics decisions.
The list below shows our top stories published in September in terms of unique page views.
1 | Dow explains its technology for all-polyolefin film packages
Chemicals giant Dow has developed an adhesive that allows flexible film packaging with layers of PET and aluminum to be replaced by all-polyolefin films, which are easier to recycle.
2 | Roundup of the latest developments on China's ban
The Recycling Partnership provides some tips on how to weather the upcoming ban, and ISRI says meeting a 0.3 percent contamination limit is impossible.
3 | Recycled plastics get FDA nod for food packaging
The U.S. Food and Drug Administration will allow recycled PET fiber to be used to make tea bags, fruit or meat packaging and more. It also gave the go-ahead to use recycled plastics in several types of thermoform packaging.
4 | Positive pricing continues for recovered PET and HDPE
While prices for recovered PET and HDPE have remained steady or increased, post-consumer film values continue to nose-dive.
5 | Why industry can't fulfill all the potential PCR demand
U.S. and Canadian end users could consume more of the recovered plastics generated domestically if prices and specifications meet their needs. But a handful of converging market trends are standing in the way of significant growth.