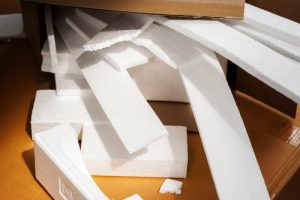 A relative newcomer to the plastics recycling industry has received another multi-million dollar investment, this time for tackling polystyrene.
GreenMantra Technologies has received $2.3 million Canadian dollars (about $1.8 million) from Sustainable Development Technology Canada (SDTC). The grant will be used to help build a demonstration plant that will recycle PS into modified styrenic polymers for use in inks, foam insulation and other products. According to SDTC, the total project cost is estimated at about $5.4 million.
"This pilot plant will enable us to scale up our patent-pending process for sustainably reusing of one of the world's least recycled plastics," Kousay Said, GreenMantra president and CEO, stated in a press release.
GreenMantra also recently received a $3 million low-interest loan from the Closed Loop Fund to boost its plastics reclamation capacity. The Ontario, Canada-based company employs a partial depolymerization process to convert PE and PP scrap into industrial waxes. Last fall, the company began marketing its Ceranovus brand waxes as an extrusion aid in plastics recycling.
The investment from SDTC will help build a demonstration facility at GreenMantra's existing site in Brantford, Ontario. SDTC receives funding from the Canadian government to support pre-commercial clean technologies.
GreenMantra has already tackled PS scrap at lab scale, using its patented process and proprietary catalyst to selectively break down PS. For this project, GreenMantra will collaborate with Sun Chemical, the world's largest producer of inks, to incorporate the styrenic polymers into certain ink products, according to SDTC.
The demonstration plant is expected to have an initial capacity of around 1,100 tons per year. The design and engineering of the demonstration facility will begin this year, and construction is slated to start in 2018.
This isn't the first time SDTC has helped GreenMantra. In 2014, the organization provided about $1.6 million to help establish the plastics-to-waxes plant.
More stories about PS