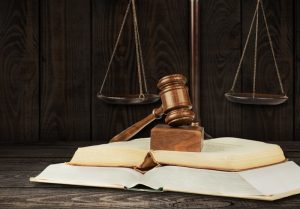 A freight forwarding company has filed a lawsuit against a recyclables exporter, demanding to be reimbursed for tens of thousands of dollars in charges that accrued when cargo containers were left unclaimed at a Chinese port.
Dallas-headquartered SeaLink International filed a complaint against Red Bank, N.J.-based Dock 7 Materials Group. It was filed on June 22 in the U.S. District Court for the District of New Jersey.
Dock 7 exports recycled plastics and scrap electronic materials, including PET, LDPE, HDPE, acrylonitrile butadiene styrene and more. The company specializes in agricultural plastics. According to its website, it has a presence in New Jersey, Los Angeles and Hong Kong.
Ted Kaiser of Dock 7 told Resource Recycling the company "categorically rejects Sealink's claims and the matter will be settled through the legal process." He said further comment wouldn't be appropriate at this time, however, because of the ongoing legal process.
According to documents filed with the court, in July 2015, Dock 7 signed a $24,500 contract to sell about 70 metric tons of baled plastic bags to a Chinese company called Shanghai Tiancheng Resources and Environmental Protection.
The complaint states that in early October 2015, Dock 7 contacted SeaLink to book a Los Angeles-to-Shanghai shipment of 10 40-foot containers. A couple weeks later, SeaLink arranged for three containers of scrap plastic to be sent on a Maersk Line ship at a cost of $350 each.
The containers left Long Beach, Calif. on Nov. 9 and arrived in Shanghai on Dec. 2, at which point they had 21 days of "free time," a period during which consignees can take delivery of the containers without additional charges, according to the complaint. But, the document states, Shanghai Tiancheng Resources & Environmental Protection never took possession of them, and they remained at the the port for nearly 15 months, incurring charges totaling $130,000.
"Defendant was advised on several occasions that Defendant's Containers had not been picked up and remained at the port incurring demurrage," according to the complaint.
The document also notes the export booking confirmation sent by SeaLink to Dock 7 stated that SeaLink wasn't responsible for any demurrage and detention fees.
Rick Han, senior supply chain analyst for SeaLink, told Resource Recycling that Dock 7 "kept promising that they would clear it."
Maersk in March 2017 shipped the containers back to Long Beach, billing SeaLink. SeaLink paid the charges, as is required by law and its contract with Maersk, Han said. "Because we're the shipper on the bill of lading, we have to take the responsibility," he said.
The containers were later re-exported to Vietnam.
SeaLink invoiced Dock 7 for the demurrage, detention and return shipping costs it incurred, but the company hasn't paid, according to the complaint. The return-trip costs totaled $11,500.
The lawsuit asks the judge to award SeaLink a total of $141,500, plus interest and attorney's fees.
More stories about courts/lawsuits