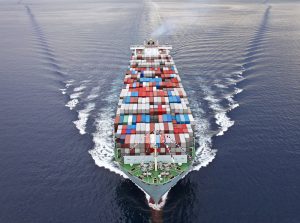 Through the first three months of 2017, exports of recovered plastics were up 21 percent compared with 2016.
In March, the most recent month for which U.S. figures are available, scrap plastics exports totaled 396.31 million pounds, a boost of 5.7 percent from February export levels. When matched against March 2016 levels, the volume of plastic scrap exports in the month was also up by a sizeable margin: 10.3 percent.
With 1.13 billion pounds of scrap plastics exported through the three months of 2017, the year-to-date (YTD) volume was up a whopping 21.3 percent from the YTD figure through the first quarter of last year.
On the value side, the weighted price of recovered plastic exports in March 2017 was 17.13 cents per pound, representing a gain of half a percent from February 2017. The price number is flat when compared with March 2016.
At 17.01 cents per pound, the average price during the first quarter of 2017 was down by 0.5 percent from the same quarter last year.
The strong export tonnages come in spite of the fact that February and March were marked by the rollout of China's National Sword import restriction policy.