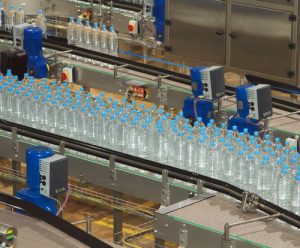 A study has backed up a frequent message among plastics recycling companies: Successful recyclability starts in the product design phase.
The new research by Plastic Technologies Inc. was framed as a response to the popularity of lightweighting among PET water bottle producers. It also investigated the recycling-related effects of innovations in labels and other areas.
"Bottlers must look beyond the bottle itself and include components such as labels, inks and closures to truly understand their impact on the waste stream," the researchers wrote in the report.
The study found many container manufacturers do not meaningfully factor in recyclability during the design phase. In many cases, containers function well during their use but a number of traits leave them difficult to recycle at end-of-life.
Containers investigated were half-liter water bottles sourced from North America, Latin America, Europe and South Asia, which represent the largest markets where leading brands are sold. Recyclability was tested using the Association of Plastic Recyclers (APR) guidelines.
Bottle color, label design, glue or ink elements "had a significant impact on package recyclability," the study noted. The most commonly observed problem was label bleed, a situation in which ink from a label discolors wash water and stains PET flakes.
Every label that was studied caused some degree of visual change in the wash liquid.
Most samples problematic
Overall, five out of seven bottle brands sourced from North America – and four out of six European samples – experienced at least one design-related problem during recycling. The brands were not identified.
"The samples that had less-than-favorable ratings can be improved by the proper choice of ink and adhesive," the researchers wrote. "The use of soluble inks and glues and the specification of the label substrate could have resulted in much better recyclability scores."
The study also examined lightweighting as a possibly detrimental move for recyclability. Lightweighting through material reduction is nearing its technical limits, the study said, but designers are now using new technology to reduce packaging weight even further. It was unclear from the study exactly what those technologies entail.
"While weight reduction results in a lower carbon footprint, it was found that ultra-lightweight bottles can negatively impact the effectiveness of post-consumer packaging waste sorting and recycling systems," the study concluded.