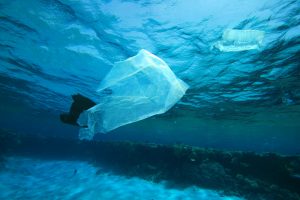 A bipartisan bill in the U.S. Senate expands efforts to combat marine debris and encourages the White House to work with countries most contributing to the problem.
Introduced last week, the Save Our Seas Act of 2017 amends and reauthorizes through 2022 the Marine Debris Act, which directs the efforts of the National Oceanic and Atmospheric Administration (NOAA) and the U.S. Coast Guard to study and address ocean plastics.
Sponsored by Sen. Dan Sullivan, R-Alaska, and co-sponsored by lawmakers on both sides of the aisle, the bill also urges President Trump's administration to "work with representatives of foreign countries that contribute the most to the global marine debris problem to learn about, and find solutions to, the contributions of such countries to marine debris in the world's oceans."
It also encourages Trump to "support federal funding for research and development of bio-based and other alternatives or environmentally feasible improvements to materials that reduce municipal solid waste and its consequences in the ocean."
The bill authorizes the spending of up to $12 million a year on the program, although Congress would still have to set specific funding levels for it.
The American Chemistry Council praised the bill, stating it will "help develop and promote the use of more effective practices for managing (plastics and other materials) after their initial use through recycling and energy recovery, where feasible, or proper disposal."