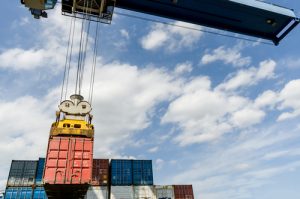 In the first month of 2017, the volume of exported material jumped over 35 percent compared with the same period last year.
In January, U.S. scrap plastic exports totaled 361.71 million pounds, a drop of 1.5 percent from December 2016 levels. However, compared with January 2016, exports volumes during the first month of the year were up 36.1 percent.
It was the second straight month of significant year-over-year volume boosts. December 2016 numbers represented a 20.3 percent increase YOY.
Meanwhile, at 17.0 cents per pound, the weighted price of recovered plastic exports in January grew 3.3 percent from its December 2016 standing. The January price level was flat compared with the price in January 2016.
Monthly scrap plastic export figures are supplied by the U.S. Census Bureau.