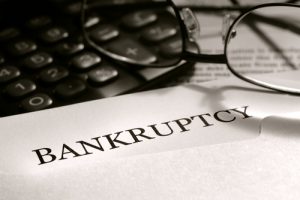 On the heels of losing a legal battle, a Houston plastics recycling company has filed for Chapter 11 bankruptcy, indicating it owes more than $4.1 million to creditors.
Covenant Plastics, a 22-year-old company that recycles post-industrial plastics, stated its assets total about $3 million while its liabilities come to more than $4.1 million. The vast majority, more than $3.5 million, is held by creditors with secured claims. A meeting of creditors will be held on April 4 in Houston.
Last year, Covenant took in more than $2.5 million in gross revenue, about $500,000 higher than the previous year, according to the filings.
Court records show Covenant in December was sued by New Jersey-based Schuetz Container, which alleged a breach of contract. Schuetz Container in 2016 sold regrind to Covenant, delivering more than 2.6 million pounds from May through August before Covenant stopped making payments, according to a legal filing.
On March 6, a Texas court ordered Covenant to pay more than $700,000 to Schuetz Container. Three days later, the plastics recycling company filed for bankruptcy. Chapter 11 generally allows a business to restructure and continue operations, as opposed to liquidating all assets. Plastics Recycling Update could not reach company representatives by press time. Plastics News reports Covenant plans to continue operating.
In a separate legal case, Covenant in December sued Angel Export Import. Covenant had agreed to buy a prefabricated building from the Houston-based company. When it came to the final payment for the building, the companies disagreed on what the payment amount should be and the transaction stalled.
Covenant ultimately sued for breach of contract, alleging it had spent money preparing land for the building and had lost business revenue by not receiving the product. The lawsuit, which seeks $500,000 from Angel Export Import, is ongoing.