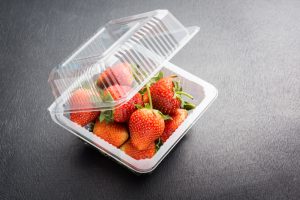 International packaging producer Sonoco will spend $230 million to purchase a major recycled-content thermoforms manufacturer.
Hartsville, S.C.-based Sonoco announced the purchase of Peninsula Packaging Co., which says it is North America's biggest consumer of washed PET flake for food packaging.
An integrated packaging producer, Sonoco is also heavily involved in the recycling world. It annually collects nearly 3 million tons of recovered paper, plastic, metals and other materials in 100 cities. While it started its recycling operations with the goal of providing feedstock to its manufacturing operations, Sonoco Recycling today also collects, sorts, markets and exports a variety of recyclable commodities. It operates dozens of recycling facilities across the country, most concentrated in the South.
Sonoco produces a variety of food and protective packaging, industrial products and displays.
Exeter, Calif.-based Peninsula Packaging makes both virgin and recycled-content thermoforms for fresh fruit, vegetables, baked goods, deli foods and grab-and-go meals found in the perimeter of grocery stores. Peninsula purchases tens of millions of pounds of PET bottle flake each year. It operates five manufacturing facilities.
"With the addition of Peninsula, Sonoco will nearly double its thermoforming packaging capabilities and occupy a strong packaging position serving the perimeter in fresh food products, combined with our existing offerings in the center of the store, including those serving a range of frozen and shelf-stable foods," Jack Sanders, Sonoco president and CEO, stated in the announcement.
Peninsula Packaging's current owner is a fund managed by Odyssey Investment Partners. The transaction is subject to normal regulatory review and is expected to close by the second quarter of this year, the announcement states.