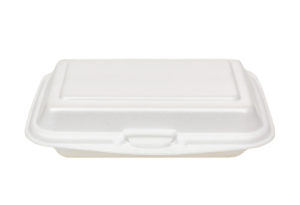 Oregon-based company Agilyx will build a system capable of extracting styrene monomers from PS.
The company announced it has received financing for the project, which will have a capacity of 10 tons per day.
The processing line will be Agilyx's first dedicated to polystyrene pyrolysis. But it isn't the first time the company has recycled polystyrene into styrene monomers, which can be used in the production of new plastic. Founded to commercialize a proprietary plastics-to-oil (PTO) technology, Agilyx began transitioning away from producing oil last year, a result of low oil prices. In March, the company's chairman and CEO, Ross Patten, told Plastics Recycling Update how it was converting the PTO equipment to PS-to-styrene-monomer equipment.
The new system, located at the company's plant in the Portland-area city of Tigard, is expected to begin production during the second quarter of this year.
"We're very pleased with the support we're receiving from key industry players to bring this viable economic pathway for reuse of plastic waste to market, " Patten said in a press release. "Agilyx is excited to be part of a full circle solution that aligns with what's needed so urgently."
Agilyx has highlighted its plastics-recycling technology as a solution to the worldwide marine plastics problem. Last fall, a company representative went to Tokyo to present at the Asia-Pacific Economic Cooperation (APEC) high-level meeting on preventing marine litter.
The Agilyx system is modular and scalable, available in capacities of 10 tons per day, 25 tons per day and 50 tons per day. Many APEC conference participants were particularly interested in the 10-tons-per-day system, according to Agilyx.
"Small system solutions are considered a critical part of solving the ocean plastic waste challenge," according to a press release.