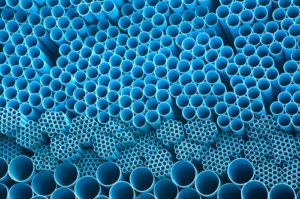 The federal government will invest up to $70 million in a new research institute focused on boosting recycled content in manufacturing and reducing recycling costs.
The U.S. Department of Energy announced the creation of the Reducing Embodied-energy and Decreasing Emissions (REMADE) Institute, which will be headquartered in Rochester, N.Y. Its goal will be to develop technologies to reduce energy usage and greenhouse gas emissions in manufacturing by focusing on recycling.
REMADE will take up to $70 million in federal funding and match it with private funds to support research into the recycling of metals, fibers, polymers and scrap electronics. The federal money is still subject to Congress and the president approving the funds in a budget.
A press release announcing the creation of the institute notes the energy intensity of extracting raw materials for manufacturing. It says recycling and remanufacturing, defined as the rebuilding of products using reused or recycled parts, reduces energy consumption.
A primary goal of the institute will be to develop technologies that allow recycled feedstock to be cheaper for use than virgin materials, according to a project overview document. To help do that, research will explore technologies to identify desired recycled materials, gather them, sort them and remove contaminants. The technologies won't be specific to any one material or sector.
U.S. manufacturing accounts for nearly 25 percent of the nation's total annual energy use, according to the Department of Energy. The physical products that are created as a result of manufacturing embody most of that energy.