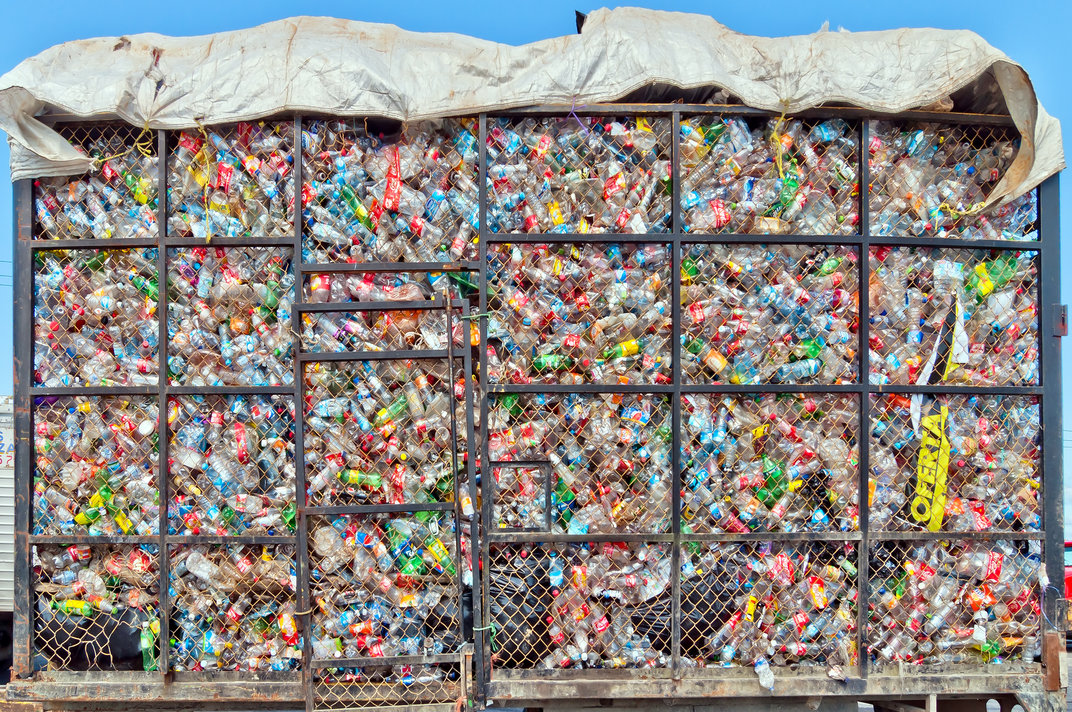 The U.S. recycling rate for PET containers has dropped just under 1 percentage point to 30.1 percent.
According to the 2015 PET recycling activity report by the National Association for PET Container Resources, (NAPCOR) and the Association of Plastic Recyclers (APR), nearly 1.8 billion pounds of containers were recycled in 2015. The groups estimate that just under 6 billion pounds of PET containers were available for recovery.
The report was released today.
Kate Eagles, program director of NAPCOR, said plastics recycling is a strong industry that had a tough year.
"In 2015 there were some very challenging market conditions – very broadly, the slowing of global economies and downward price pressure on virgin PET," she said. "And that downward price pressure on virgin PET impacts margins for the competitive production of recycled PET."
The recycling rate has hovered around 30 percent for the past few years. The rate in 2014 was 31.0 percent. In 2013, it was 31.2 percent, and it came in at 30.8 percent in 2012.
The report on 2015 found that the number of bottles available for recycling during the year went up more than 2 percent. That is due to an increase in the sale of water and specialty beverages. At the same time, lightweighting and "rightsizing" of bottles continues, bringing down the overall recovery rate, according to the report.
The majority of the containers collected for recycling went to U.S. reclaimers in 2015, but 75 million pounds were exported to Canada, a sharp increase from the 45 million pounds in 2014. Just under 350 million pounds went to other markets, down slightly from the year before.
Both the U.S. and Canada added one PET processing plant to their networks, but the amount of PET processed went down in both countries, the study indicated.
Furthermore, the reported price for bales of East Coast, non-deposit PET containers declined over the course of 2015. Prices were at 16 cents per pound in January and dropped to 9 cents per pound by December.
The report also tracked PET thermoform recycling in the U.S. and Canada.
Domestic processors recycled 88.5 million pounds of the material, down from 107.8 million pounds in 2014. The reported noted overall thermoform volumes are down but domestic utilization is up.