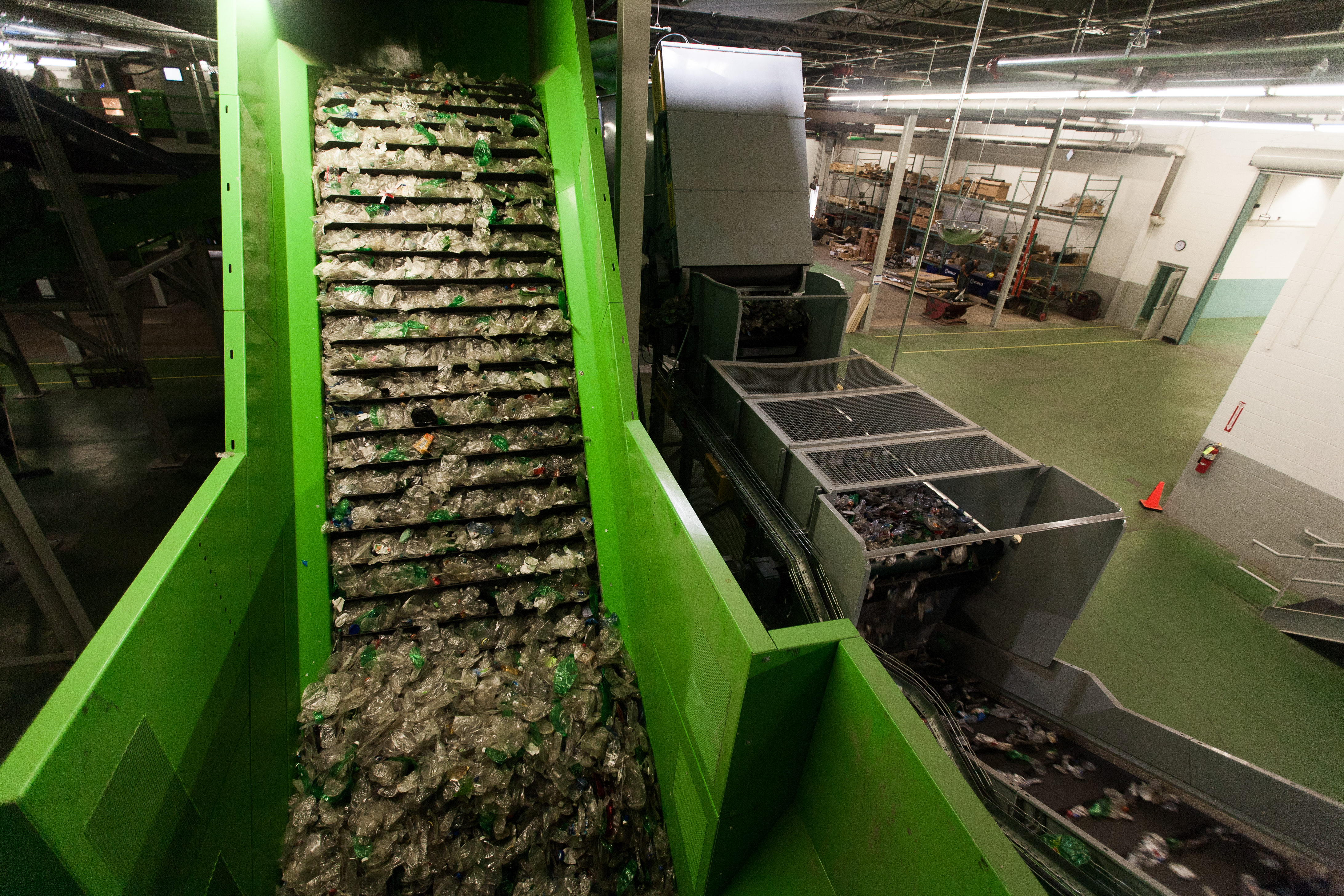 Unifi, Inc. last week opened a $28 million recycling operation to feed the Repreve fiber brand.
Located in Reidsville, N.C., the project took a year to complete and will employ 87 people.
The facility is capable of producing 75 million pounds of bottle flake each year, 22,000 pounds per hour, which will be turned into Repreve recycled fiber. That fiber is used to make upholstery, clothing and other items.
Unifi will buy baled PET bottles from MRFs across the eastern United States. The operation removes labels, debris and caps on-site and chops the bottles into flake. Anything not used in Repreve products will be sold to other companies, according to Unifi.
The 150,000-square-foot facility uses screens and optical sorting equipment from Bulk Handling Systems. The facility features nine optical sorters that are used to remove non-PET plastics. Even the labels will be recoverable thanks to Unifi's use of AMUT's Dry De-Labeling technology, which allows labels to be removed in a dry phase.
Unifi received $525,000 in grants from Rockingham County and the state to help build the facility and the City of Reidsville was awarded an $861,000 grant to improve infrastructure around the site.