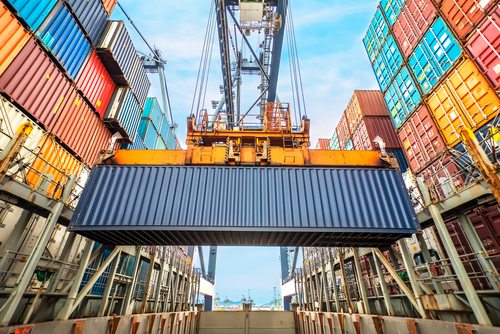 Logistics experts predict the current low costs of moving recyclables from processing plants to end-use mills will continue through the end of the year.
Analysts say intermodal shippers (those using railroads to move containers or trailers) and those hiring trucks will be offered lower-than-usual rates in the next few months. An excess supply of truckers and railroad shipping capacity at a time of soft freight demand will keep costs down.
The same will occur for ocean shipping, say these experts.
"We're seeing too many ships and too little cargo" for rates to increase anytime soon, said one analyst. As a result, ocean shipping firms are expected to lose more than $5 billion this year.
An example of the dire situation facing ocean container lines was the move into bankruptcy by South Korean-based Hanjin Shipping at the end of August. The company is the world's seventh-largest container shipping operator.
A number of ports in Asia, the U.S. and Europe turned away Hanjin ships or refused to service ships already in port.
Logistics analysts do say, however, that container rates are expected to rise slightly next spring because of the launching of three alliances among the major ocean shipping lines. The three giant alliances – 2M, Ocean Alliance and THE Alliance – will allow shipping lines to set rates and to better manage shipping capacity in order to bring more price discipline to the market.