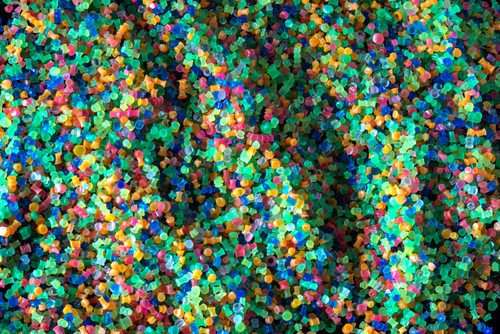 Major consumer brands say they could use nearly 300 million pounds of post-consumer polypropylene for non-food-contact applications over the next few years.
The Association of Plastic Recyclers (APR) released the results of its 2015-16 polypropylene (PP) "Fit for Use" survey, which asked consumer brands how much PP they could use. The survey was completed by 21 major consumer brand companies.
The survey results showed those brands are seeking PP with varying melt flow index ratings (MFI), colors and odor levels, not just the highest-quality recovered plastics. For example, of the roughly 275 million pounds of post-consumer PP the companies say they need, about two-thirds of the demand is for odor-sensitive applications. The remaining third, or roughly 91 million pounds, could be odored plastics.
The following list shows the breakdown of post-consumer demand by MFI (a lower MFI signifies a higher molecular weight for the plastic and a stronger end product):
Less than 7 MFI: 41 million pounds (15 percent)
7-25 MFI: 114 million pounds (41 percent)
26-50 MFI: 116 million pounds (42 percent)
Above 50 MFI: 5 million pounds (2 percent)
The following list shows demand broken down by color:
Natural: 68 million pounds (25 percent)
White/colorable: 38 million pounds (14 percent)
Black: 79 million pounds (29 percent)
Gray/blend for darker colors: 92 million pounds (33 percent)
The survey was conducted by APR's PP Market Development Subcommittee, which is part of the group's Rigids Committee.
"We recognize the combination of factors impacting the current market for recyclables; however consumer brand companies specifically outlined potential demand for this material," Liz Bedard, APR's Rigid Plastics Recycling Program director, stated in a press release. "The challenge remains providing recyclers the feedstock to meet that demand."
APR's goals are to increase the supply and enhance the quality of the plastics recycling stream, Scott Saunders, general manager of KW Plastics and chairman of APR, stated in the release. Troy, Ala.-based KW Plastics is a major supplier of recycled PP.
APR conducted a similar survey in late 2011 and early 2012. Unlike the recent iteration, that survey covered both PP requiring letters of no objection from the U.S. Food and Drug Administration and PP that did not need LNOs. At that time, about 80 percent of the reported demand was for food-contact material, generally more difficult for reclaimers to supply.
APR noted a variety of applications for non-food-contact recovered PP, including tubes, rigid packaging, closures, containers, pails, crates, disposable cutlery, pallets, hangers and tubs.