Canadian e-scrap and ITAD company eCycle Solutions has opened a recycling location in Welland, Ontario, close to Niagara Falls.
The company on Oct. 20 announced the 8,750-square-foot location, which is opening under the GreenGo Recycling brand. It's the latest instance of eCycle expansion. Headquartered in Mississauga, Ontario, eCycle Solutions acquired metals recycling company GreenGo Recycling Depot earlier this year.
The Welland site, which will be overseen by Todd Fournier, will create as many as 10 jobs, according to eCycle Solutions' press release.
Tricia Oldfield, vice president of sales and marketing at eCycle Solutions, said that the new location will provide a drop-off option for consumers. The location helps support the new Ontario extended producer responsibility (EPR) program changes.
Michael Collins, president and CEO of eCycle Solutions, noted in the press release that his company will soon be expanding its ITAD footprint in the Ontario market.
Beyond Ontario, eCycle Solutions has locations in Alberta, British Columbia and Quebec.
In other company news, Scott Loughran, eCycle Solutions' vice president of operations, has been promoted to the company's chief operating officer. Loughran has spent 12 years in the industry, six of which have been with eCycle. He's been in the vice president of operations role for three years.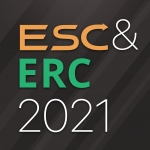 Learn more in person
At November's E-Scrap & E-Reuse 2021 conference in Chicago, you can hear from a wide variety of electronics recycling and reuse companies on how they are planning growth as North America business continues to evolve with the pandemic. Check out the full conference agenda and register today.