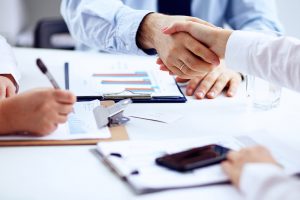 Mobile device-focused processor Tech Defenders acquired an ITAD firm, a move that expands the company's service capabilities and gives it a larger geographic footprint.
Tech Defenders, based in Grand Rapids, Mich., on June 17 announced its purchase of Bowling Green, Ohio ITAD provider Device Renew.
The Ohio company provides repair and reclamation services, data destruction, device trade-in, asset recovery and recycling services. The company also has a resale arm.
In a release, Tech Defenders CEO Garry Vonmyhr said the move will "further increase our share in the ITAD market" and will benefit the company by combining both firms' expertise.
Under the acquisition agreement, the Device Renew name will no longer be used, but the acquired firm's processing site will be leveraged as a "secondary overflow facility" for Tech Defenders, according to the release.
The growth follows another significant Tech Defenders expansion earlier this year.
In January, MLive.com reported the company invested $3 million on moving into a larger, 73,000-square-foot warehouse. As part of the move, the 150-employee company said it anticipates adding another 115 positions over the next three years.
Photo credit: Micolas/Shutterstock
More stories about processors