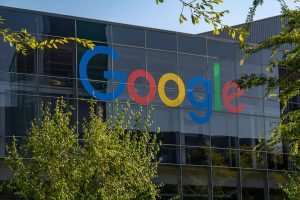 Three major electronics brands recently made recycling- and repair-related announcements or released new figures on their materials recovery progress.
Expansion of authorized repair
Apple this month significantly expanded its authorized service provider network program, which designates repair outlets that can service Apple products with authentic OEM parts.
All Best Buy stores across the U.S. are now part of the program, meaning consumers can bring their warranty-covered devices to any Best Buy location for authorized repairs.
There are nearly 1,000 Best Buy stores in the U.S. According to Apple, with the addition of the Best Buy locations, there are now more than 1,800 third-party Apple authorized service providers in the U.S., which is three times as many as there were three years ago.
Going circular
Google launched a project titled "Circular Google," which includes several waste and recycling related initiatives.
A report laying out the initiative describes one of its priorities as "designing for durability, repair, reuse, remanufacturing, and ultimately recycling."
In a similar strategy, the company is placing emphasis on using post-consumer recycled plastic in certain products, including the Nest Thermostat E, Google Home and Chromecast brand. Currently, devices in those product categories contain between 20% and 75% recycled plastic.
"We think it's critical to create demand for recycled materials in order to accelerate the transition to a circular economy," the company wrote.
By 2022, the company says its goal is to include a percentage of recycled content in every one of its consumer products.
Takeback tally
HP achieved a 17% recycling rate for electronic hardware in 2018, the company reported in its latest Sustainability Impact Report.
That figure represents the weight of devices returned for recycling through the company's takeback channels divided by the weight of product sales from seven years earlier. The company uses seven years as the estimated life span of its products.
The company collected 117,100 metric tons of electronics for recycling in 2018, a figure that doesn't include toner and ink cartridges (those devices added another 16,700 metric tons).
The bulk of electronics were collected in Europe, the Middle East and Africa, which together accounted for 47% of all hardware recycled. The Americas made up 41% of the weight, and the Asia Pacific and Japan region constituted the remaining 12%.
Meanwhile, HP repaired 4.3 million devices in 2018, down slightly from the 4.6 million devices repaired in 2017.
Photo credit: Lebid Volodymyr/Shutterstock
More stories about OEMs