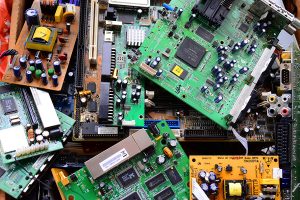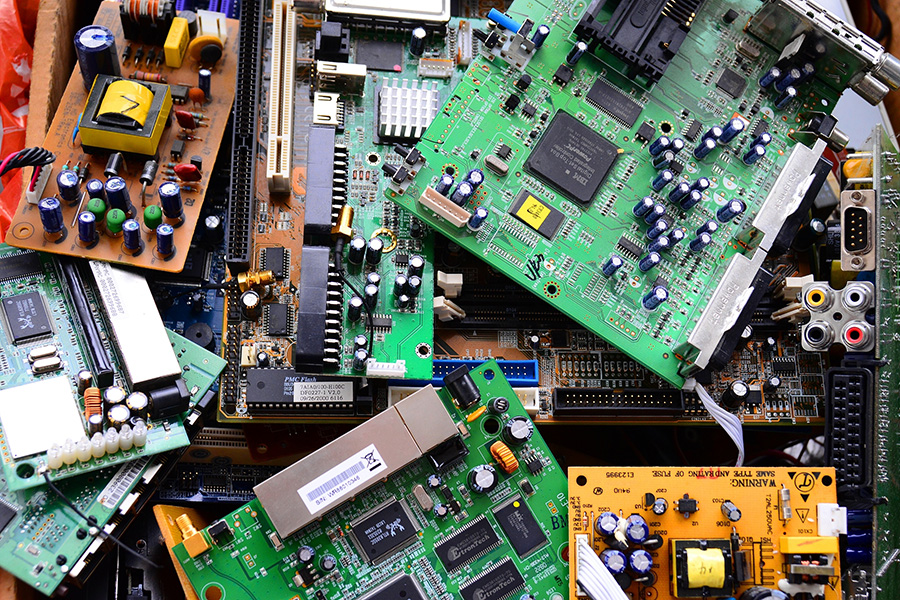 Metals company Boliden recovered copper and precious metals from 95,000 short tons of printed circuit boards in 2018, up 12 percent year over year, according to an annual report.
The European metals mining and refining company recovers metals from printed circuit boards (PCBs) at its Rönnskär smelter in Sweden. Boliden, which began processing e-scrap at the facility in 2012, is among the world's largest e-scrap metals recycling companies. The facility has a capacity of 132,000 short tons per year, sourced primarily from Europe.
According to the company's 2018 sustainability report, the Rönnskär smelter last year increased its e-scrap feedstock to the highest level since 2015, when the smelter processed 95,000 short tons. The facility recovers metals from both virgin ore and recycled sources. Scrap electronics made up about 50 percent of the smelter's recycled inputs last year, up from 43 percent in 2017.
E-scrap accounted for about 10 percent of all copper-bearing inputs. Although most of Rönnskär's feedstock is mined copper concentrate, recovered materials generate a significant percentage of the valuable metals recovered: 36 percent of the gold, 26 percent of the copper, 23 percent of the silver and 82 percent of the zinc recovered.
In 2018, the facility recovered 247,000 short tons of cathode copper, 14 short tons of gold, 520 short tons of silver, 14 metric tons of zinc clinker and 2 short tons of palladium concentrate.
The report also included details on Rönnskär's financial performance. The smelter brought in 3.045 billion Swedish krona (nearly $331 million) in revenue last year. That was down 6 percent year over year. It's operating profit was 756 million Swedish krona (over $82 million), down 16 percent.
Late last year, Boliden announced its plan to spend the equivalent of $38.5 million upgrading Rönnskär. Scheduled over the next two years, the improvements will boost the facility's capacity.
Photo credit: Bokstaz/Shutterstock
More stories about metals