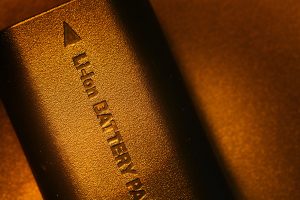 The U.S. Department of Energy will award $5.5 million to companies advancing lithium-ion battery recycling technology, and it will dedicate $15 million to developing a research center focused on the material.
The initiatives will seek to help recover critical materials, such as cobalt and lithium, from consumer electronics, energy storage and other sources, the Department of Energy (DOE) announced today.
"Our goal is the reclaim and recycle critical materials from lithium-based battery technology that's widely used across our society," Energy Secretary Rick Perry said during a presentation. "We aim to reduce our dependence on foreign sources of this material by encouraging entrepreneurs to capture up to 90 percent of America's lithium-based battery technology."
Lithium-ion batteries have a current recycling rate of less than 5 percent in the U.S., according to DOE.
The materials have grabbed more e-scrap industry focus in recent years, in large part because used lithium-ion batteries can cause explosions and fires in processing and transport if they are not handled properly. The battery technology is also being used in an increasing number of products.
'From concept to prototype'
The DOE's $5.5 million Battery Recycling Prize will be awarded to contestants in three phases "designed to accelerate the development of solutions from concept to prototype to demonstration," the announcement stated. The phases will take place over the next three years.
Meanwhile, the $15 million Lithium Battery R&D Recycling Center will look for "cost-effective recycling processes to recover lithium battery materials." The research center will be led by Argonne National Laboratory, the National Renewable Energy Laboratory and Oak Ridge National Laboratory.
The new project comes after the U.S. Department of Commerce last year added several metals used in consumer electronics to a federal "critical materials" list that's used to guide research priorities. That list was crafted in response to an executive order from President Trump, seeking to reduce reliance on foreign sources for certain focus materials.
Increasing recovery and recycling of cobalt, lithium and other critical materials fits squarely within the executive order, according to DOE.
"This would strengthen our energy security, expand our economic security and bolster national security," Perry said.
Photo credit: Janaka Dharmasena/Shutterstock
More stories about research