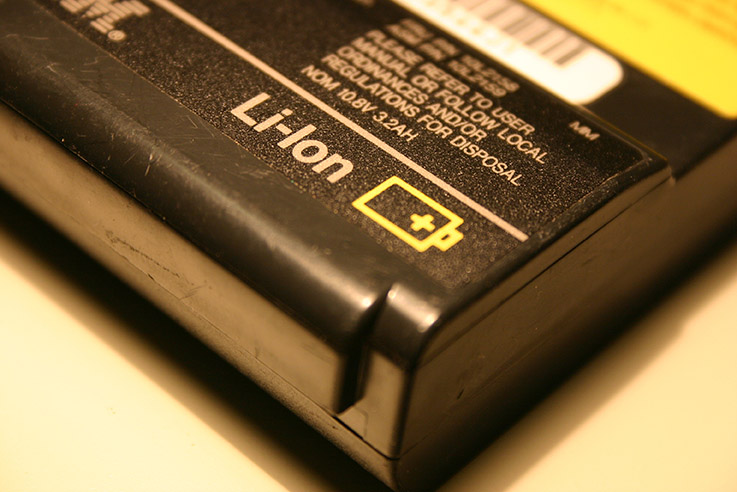 An International Fire Code amendment that would have impacted e-scrap operators has been rejected.
The fire code, which is administered by the International Code Council (ICC), is updated every three years. The current update process is now in its second stage, when various committees vote on proposed code changes to form a final proposal. In late October, voting members met in Richmond, Va. for a series of public hearings to decide which amendments move to the next stage of the update process.
As E-Scrap News previously reported, one would have impacted electronics recycling and reuse operations by imposing new requirements for lithium-ion battery handling and storage. These batteries have been a growing concern for the industry due to their potential to cause fires in recycling facilities.
According to unofficial results of the hearing, the proposal received a vote of "disapproval." Out of 133 voters, 77 percent were opposed.
Craig Boswell, president of mobile-device-focused processor HOBI International, said the industry "indeed dodged a bullet."
The industry is well aware of the fire danger from lithium-ion batteries. But Boswell, who has been following the issue closely as part of his work with the e-scrap division of the Institute of Scrap Recycling Industries, previously explained that the most concerning element of the code change was its additional storage requirements.
The amendment planned to "limit the facilities where used or off specification lithium-ion batteries can be stored," according to the ICC. In certain facilities, used batteries would have to be stored separately from other materials in designated 200-square-foot-maximum rooms, which would need to be outfitted with substantial fire protective measures.
"The proposal, as drafted, would have put serious encumbrances on repair and refurbishment operations that rely on the safe and efficient handling of used batteries," Boswell said this week. "Moving forward, the industry needs to act proactively to share best practices and ensure the safety issues related to battery flammability are addressed across the industry as a whole."
Photo credit: Allyson Kitts/Shutterstock
More stories about regulation/oversight