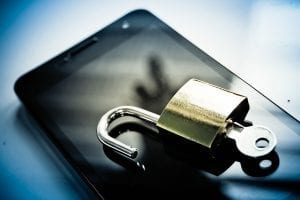 The federal government will continue to allow the unlocking of mobile devices so they can be resold at higher values. The Library of Congress also expanded the list of items that can be unlocked.
Librarian of Congress Carla Hayden issued her approved list of exemptions to the Digital Millennium Copyright Act (DMCA), which prohibits circumvention of digital locks on products without manufacturer permission. The law provides for exemptions, and those exemptions are reconsidered by the Library of Congress every three years.
Without an exemption, the federal law would make it illegal for a processor to unlock a used cell phone linked to a specific wireless carrier so it could be resold for use on any other carrier's network, for example. An exemption for phones, tablets and some wearables was last approved in 2015.
During the latest round of exemption considerations, industry lobbying came from the Institute of Scrap Recycling Industries (ISRI), repair hub iFixit and others. ISRI asked the Copyright Office, which is part of the Library of Congress, to approve unlocking of new devices, such as overstock phones, and additional device types with wireless connectivity.
Hayden published the latest exemptions on Oct. 26. She continued to allow unlocking of mobile devices and also expanded the list of exemptions.
Kyle Wiens, co-founder and CEO of iFixit and one of the experts who testified at a Copyright Office hearing, wrote that the list of devices that can be unlocked now includes voice assistant devices such as Amazon Echo and Google Home, new devices ("This is important for recyclers that get unopened consumer returns," he wrote), smart home appliances and others.
However, Hayden's decision denied the request to allow circumvention of locks on video game consoles, Wiens wrote.
Photo credit: By wk1003mike/Shutterstock
More stories about regulation/oversight