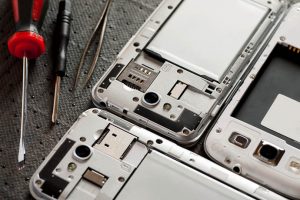 Industry advocates will be pushing government leaders at the state and federal level this year to approve legislation and regulations protecting consumer device repair and reuse.
Repair.org (formerly known as the Digital Right to Repair Coalition) announced "right to repair" bills have now been introduced in 15 state legislatures. The aim of the legislation is to guarantee consumers and independent shops can access the information, tools and parts necessary to repair electronics.
In a recent e-newsletter, the group asked supporters to commit funds and join it as members, noting that it only has enough money to hire lobbyists for two of the bills. "We've done so well getting bills introduced we've outrun our resources and cannot pursue these new and exciting opportunities as they should be supported," according to the group.
In recent years, lobbyists for OEMs, including Apple, Cisco, IBM and Xerox, have been successful in killing the legislation.
At the federal level, Repair.org and the Institute of Scrap Recycling Industries (ISRI) are pushing the Librarian of Congress to continue allowing individual and bulk unlocking of mobile devices.  One of the goals of unlocking is to allow a device to be used with any wireless carrier's network, boosting its resale value. Under the Digital Millennium Copyright Act (DMCA) of 1998, parties petition for exemptions to copyright law every three years. The librarian is tasked with approving or denying them.
The last three-year exemption was granted in 2015 and expires this year. For its latest request, ISRI is asking the Copyright Office to broaden the exemption to include unused devices, such as overstock phones, and additional types of Internet of Things (IoT) devices with cellular connectivity, according to ISRI.
As it has in the past, ISRI is working on the requests with Stanford Law School students participating in the Juelsgaard IP and Innovation Clinic.
More stories about refurbishment/reuse