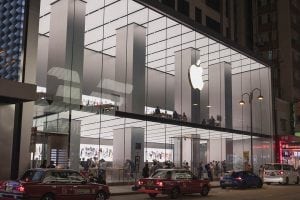 Apple shows signs of loosening the requirements to operate a repair center, and the latest iPhone has been ranked for repairability.
The following is a roundup of recent Apple news.
Repairability rated: Repair hub iFixit assigned the new iPhone XS and XS Max a repairability score of 6/10, with 10 being the easiest to repair. The reviewers noted that the devices make critical display and battery repairs a priority, and that a broken display can be replaced without removing biometric identification hardware.
The devices make heavy use of screws, which is generally good for repair, but removing them requires Apple-specific screwdrivers. Some repairs are complicated by Apple's waterproofing efforts, but iFixit also pointed out that waterproofing reduces likelihood of difficult water damage repairs.
The devices include glass on both the front and back, which "doubles the likelihood of drop damage," iFixit noted. If the glass on the back breaks, every component will have to be removed in order to replace the entire chassis, reviewers stated.
Repair shop action: Apple has stopped requiring repair centers to use specialized hardware when repairing screens on iPhone 6s and later models.
Previously, a requirement that repair shops use proprietary calibration hardware made it more difficult for new repair centers to open. Apple distributed and installed the hardware, which was used to ensure the 3D Touch system was working. Under the new policy, repair centers can calibrate devices using software alone, according to 9To5Mac.com.
"This should make repairs faster and makes it easier for more repair locations to open up around the world, assuming Apple also loosens its relatively-stringent approval policy on setting up new repair centers," the website wrote.
Reuse selling guide: As the new iPhone models hit the shelves, more consumers than usual may be looking to sell their used devices. Flipsy.com, which connects device owners with online buyback stores, has published a guide with details on maximizing resale value.
The guide states that kiosks and carriers offer the lowest payouts but they are instant, making them an attractive option for consumers. Online marketplaces, such as Amazon, Craigslist, eBay and others, generally offer the highest payouts for used devices. But they require more work by the consumer and they usually take longer.
Flipsy gave online buyback stores the highest grade, explaining that they offer the most convenience, although slightly less payout than online marketplaces.
Photo credit: Colin Hui/Shutterstock

More stories about refurbishment/reuse