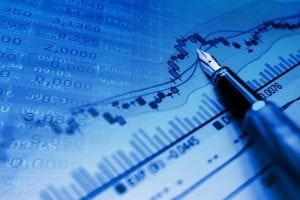 Sims Recycling Solutions saw higher earnings during its recently ended fiscal year, bolstered by better profitability at its U.S. operations.
The company tallied earnings of 25 million Australian dollars ($18.3 million USD) in its 2018 fiscal year, up 24 percent from the 2017 period.
"The majority of the improvement was due to stronger margins in the U.S. operations," the company stated in a press release.
With services in 17 countries, Sims Recycling Solutions (SRS) is part of the larger Australia-based metals recycling company Sims Metal Management. SRS operations include shredding for commodities recovery and device repair and resale.
Greater U.S. profits were seen by SRS, driven in part by the company's decision to "reset" certain underperforming facilities. But "the better performance in the U.S. was offset by ongoing margin pressure in Continental Europe," according to a comprehensive financial report issued by Sims Metal Management.
Despite that pressure, the company pointed out that the regulatory environment in the European Union and government representatives "remained supportive advocates for the industry." Most of Sims' e-scrap operations are located in the EU.
Besides attributing the profits increase to the U.S. facilities resetting, Sims pointed to commodity price increases. Copper and precious metals are the primary commodities targeted in e-scrap, and both saw price increases in 2018. Copper was up by 25 percent, and gold increased by 3 percent, according to Sims. These increases positively impacted earnings during the second half of the fiscal year.
The past year saw overall SRS sales revenues bounce back slightly. Revenue saw a 4.3 percent increase to $554 million. The uptick was a positive change from 2017, when higher earnings came despite a drop in revenues.
SRS employed 1,420 people last year, a slight increase from the 2017 employment figure. But employment remains down from its 2014 figure of 1,829 employees.
During the 2018 fiscal year, total Sims Metal Management revenues came in at about $4.7 billion, up 27 percent year over year.
Photo credit: gualtiero boffi/Shutterstock
More stories about processors