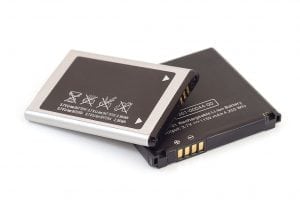 Global e-scrap flows have helped China dominate lithium-ion battery recycling but have hampered similar efforts in North America, according to a recently published report.
This year, nearly two-thirds of the lithium-ion battery volume recycled globally will be done in China, according to an analysis titled "The lithium-ion battery end-of-life market 2018-2025," completed by U.K. research firm Circular Energy Storage. The report is for sale on the company's website.
This year, 179,000 metric tons of lithium-ion batteries will reach end-of-life globally, and 83 percent of them will come from portable electronics, such as laptops and smartphones, and power tools. Out of the 97,000 metric tons that will be recycled this year, 90 percent will come from portable devices, the report states.
Several factors have contributed to China recycling more than twice the weight of lithium-ion batteries recycled by the rest of the world.
"Batteries are exported to China as part of electronic devices which will be refurbished and sold as reused devices," the report states. "We estimate that about 75 percent of smartphones, tablets and laptops traded for reuse in Europe and North America will be processed in China."
The movement of batteries to China means North American and European companies are at a disadvantage.
"These companies are missing out on the large volumes that their Asian competitors benefit from, which don't provide the necessary economies of scale required to compete now and in the future," the report states. "With few batteries to recycle it has been hard to build up both efficient plants, and sustainable streams of material, which has left an impression that recycling of lithium-ion batteries cannot be done."
But there has been exponential growth in lithium-ion batteries use in electronics, and the report indicates there may now be a critical mass of material available to feed large recycling operations, provided the end-of-life devices don't make their way to Asia. The report estimates the end-of-life volume of lithium-ion batteries will increase from 169,000 metric tons this year to 721,000 metric tons in 2025.
And there is a growing demand for materials used to manufacture new batteries – cobalt, for instance, has shot sky-high in price and OEMs are looking to recycling companies for cheaper sourcing of the metal.
Despite the challenges, a number of North American companies have entered the lithium-ion battery recycling business. For instance, American Manganese patented a process it plans to use to recycle batteries from electric vehicles, and a joint venture between U.S. and South Korean companies recently launched to process batteries from a variety of sources, including e-scrap.
Although large-format lithium-ion batteries in electric vehicles are a growing segment of the market, nearly half the end-of-life batteries that will be available for recycling in the next several years will come from electronic devices.
Photo credit: Art65395/Shutterstock

More stories about research