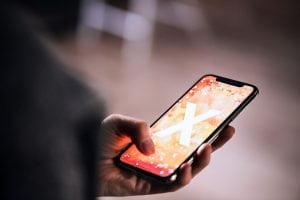 Consumers paid record prices for Apple's iPhone X. A recent analysis shows the refurb market is doing the same.
According to liquidation services firm B-Stock, used versions of the phone have been regularly snapped up by consumers at 85 percent of the original retail price, which was $999. The B-Stock report also notes that bulk resale purchasers are paying 75 percent of the original price tag.
The website 9to5mac.com obtained a copy of the B-Stock analysis.
The high prices paid for the iPhone X in the resale market come despite the fact the product itself sold at lower volumes than some analysts had predicted.
The iPhone X was released in November 2017 in conjunction with the 10th anniversary of Apple's iconic mobile product. The details of the product's resale value are particularly relevant right now because the OEM is gearing up to release the next line of iPhone products this fall.
When a new version of a device is released, the refurb market typically sees an influx of older devices in that product line.
Photo credit: Halfpoint/Shutterstock
More stories about EPR/stewardship