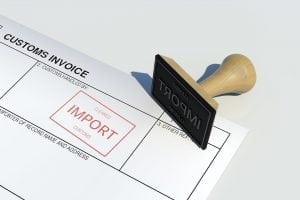 The U.S. will enact tariffs on $50 billion worth of Chinese products beginning July 6. Vowing retaliation, China released its own list of U.S. products to target in July.
The revised U.S. tariff proposal contains 818 products to be hit with 25 percent tariffs, down from more than 1,300 that were proposed in April. The changes came after a variety of stakeholders submitted comments to the U.S. Trade Representative's office in recent weeks.
The Institute of Scrap Recycling Industries (ISRI) noted in a release that several products related to recycling machinery that were on the proposed list have been removed in the final document.
"As China and the United States continue to spar back and forth with new tariffs being imposed on key imports on goods from each country, the recycling industry has largely been spared," ISRI stated.
Still, a host of machinery components will be subject to tariffs. For example, machinery for grinding, sanding, polishing, plastics molding and a variety of other processing activities will be subject to new duties. Magnets, which are commonly used in sortation equipment, were also included in the final tariff list.
In comments submitted to the U.S. Trade Representative in May, ISRI noted that recycling companies typically experience high equipment turnover, and that "the vast majority of these parts – up to 85 percent for crushing and grinding parts, for example – are supplied from China."
The Chinese government on Saturday issued its own list of $50 billion in retaliatory 25 percent tariffs that will take effect the same day as the U.S. tariffs, July 6. The Chinese tariffs on imports from the U.S. cover a range of materials including chemicals and energy products, as well as medical equipment, soybean and agricultural products, automobiles and more.
Photo credit: vaalaa/Shutterstock
More stories about Asia