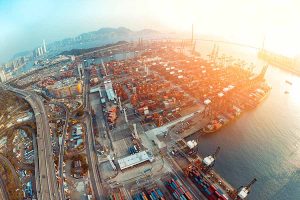 The administrator of the R2 recycling standard has detailed what is and isn't legal when shipping used electronics and e-scrap to Hong Kong.

According to Sustainable Electronics Recycling International (SERI), the guidance is meant to help R2-certified processors and auditors determine the legality of shipments to the semi-independent region of China.
"Import/export regulations can be difficult to understand. The legality of import often changes based on the type of equipment, its level of functionality, any components or characteristics deemed hazardous, the originating and destination country, and other variables," SERI wrote in the newsletter.
The guidance was released as E-Scrap News is publishing a series of in-depth articles exploring e-scrap exports. Part 1, which focused on what U.S. law requires, was published on March 22; Part 2, which explored how certifications affect exports, was published April 12. Part 3 will dive into what international law requires.
Photo credit: YIUCHEUNG/Shutterstock
More stories about certification standards