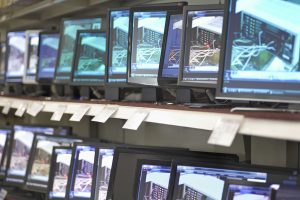 PCs and display devices will have to meet new standards to be listed on a registry of environmentally friendly electronics.
The Green Electronics Council (GEC) announced updates to the IEEE 1680.1 standard for new PCs and monitors. The standard touches on several aspects relevant to e-scrap processors, including removal of hazardous substances, ease of recycling and reuse, and more.
Products meeting the standard can be listed on the Electronic Product Environmental Assessment Tool (EPEAT) registry, which serves as a guide for organizations and individuals looking to buy environmentally friendly electronics.
According to Portland, Ore.-based GEC, which oversees the online registry, the update will include an increased focus on priority impacts, including climate change, chemicals and resource consumption; expanded sustainability attributes, with the inclusion of social impact criteria; and a greater emphasis on supply chain transparency and impacts.
More specifically, in the area of extending product life, the update includes new language around battery life and replacement, and device repair. The category of end-of-life management has new language on product take back; use of certified processors; design to facilitate recycling, repair and reuse; and ease of removal of lithium-ion batteries. GEC drafted a detailed list of updates.
The standard is being updated by the nonprofit group IEEE Standards Association, and its publication is expected soon. The EPEAT registry will include products meeting the updated standard starting in November.
In related news, GEC plans to launch to the public a new EPEAT category for servers in June. Mobile phones were added last year.
Photo credit: sirtravelalot/Shutterstock
More stories about certification standards