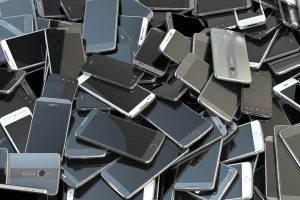 India opened the door last week to imports of products that will be repaired and re-exported out the country, a move that could have significant implications for the electronics reuse sector.
According to an order from India's Director General of Foreign Trade, a new category of secondhand goods has been added to the country's foreign trade policy. It allows the free import of used items intended for repair or refurbishment.
However, under the new order these products must be re-exported out of the country once they've been worked on.
Previously, the country's foreign trade policy lumped devices intended for reuse into a wider category of products restricted for import.
Reuters first reported the development, framing it within the brewing trade war between the U.S. and China. The move could allow India to draw in electronics reuse business that is leaving China due to the tariff escalation. According to Reuters, China is now among the top destinations for repair and refurbishment of electronic devices.
India's new policy "will give someone like Apple an opportunity to tap India's cheap talent for repairing phones and could potentially turn India into a global export hub for refurbished devices," said Neil Shah of tech research firm Counterpoint, in an interview with Reuters.
Photo credit: Maxx-Studio/Shutterstock
More stories about refurbishment/reuse