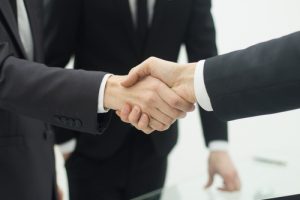 John Lingelbach will be leaving his post at the helm of Sustainable Electronics Recycling International (SERI) and the R2 certification program later this year.
SERI, which administers the R2 electronics recycling standard, announced the news last week in an email sent out by its board. Lingelbach had been with the group for 12 years and will remain as its executive director as SERI looks for a new leader.
In a statement sent to E-Scrap News, Clare Lindsay, the chair of SERI's Board of Directors, said Lingelbach came to the board with his decision to resign and "is now looking forward to pursuing new interests and a less intense schedule."
"John is truly the 'godfather' of R2 and SERI, having nurtured their growth from the seed of an idea to a thriving enterprise," Lindsay said. "He has served with unusual dedication, professionalism and integrity for some 12 years and will be a hard act to follow."
Lingelbach's tenure at SERI saw the group and its R2 certification morph into an internationally recognized platform. More than 750 locations in 30 countries are currently R2 certified.
Lingelbach declined an interview with E-Scrap News.
Industry leaders respond
Key leaders in the e-scrap industry praised Lingelbach's strong leadership and vision.
John Shegerian, co-founder and executive chairman of processor ERI, called Lingelbach "an industry icon and great friend."
"The importance and influence of his work, including his being a key architect of the R2 program, can't be overstated," Shegerian said. "One of the many great things about John is that he has the unique skill set of balancing the business side of our industry with ideological best-case scenarios."
"He indelibly shaped the electronics recycling landscape and his departure leaves a void that will be impossible to fill, but we, our industry, and our planet are substantially better off as a result of his efforts," added Shegerian.
Robin Wiener, president of the Institute of Scrap Recycling Industries (ISRI), said "John was instrumental in establishing R2 as the industry standard for the recyclers in the United States, and around the world."
"He established the framework that has allowed it to grow – and evolve – to reflect the needs of the entire stakeholder community while also ensuring its integrity and strength.," Wiener said.
Jade Lee, president and CEO of Supply-Chain Services (SSI), said she worked with Lingelbach when she served as a member of the small stakeholder group tasked by the U.S. EPA with developing the initial R2 standard. Lingelbach was given the responsibility of leading a diverse group of representatives from OEMs, electronics recycling firms, environmental advocacy groups and government environment departments.
"John, by applying his exceptional vision, extraordinary wisdom, in-depth legal expertise, respectful impartiality and unwavering will, successfully led productive dialogues through diverse perspectives, disagreements, and heated debates, which ultimately laid a solid foundation for the R2 certification program and infrastructure," Lee said.
Looking ahead
Along with announcing Lingelbach's upcoming departure, SERI last week announced that Katharina Kummer Peiry has re-joined the board of directors. Kummer Peiry served for five years as head of the Secretariat of the Basel Convention.
As far as a new executive director is concerned, Lindsay said SERI is looking for someone to continue to focus on strengthening SERI's oversight of the certification process, growing R2's impact and reach, and contributing to improving electronics management capacity in places that are not yet positioned to meet the full requirements of the R2 standard. One sign of SERI's evolution could be seen in a development this week: The group announced plans to establish a physical presence in Southeast Asia, likely in Singapore.
"The board is looking for someone with the intellect, integrity and energy that John brought to the job," Lindsay stated. "Ideally, we would like to find someone who has both familiarity with the electronics recovery space as well as understanding about the issues surrounding certification.  We are also looking for someone who is eager to spread the word about R2 internationally."
Photo credit: Kvadrophotolab/Shutterstock
More stories about industry groups