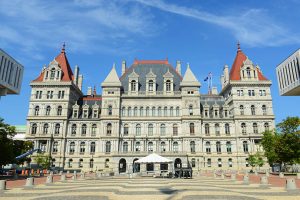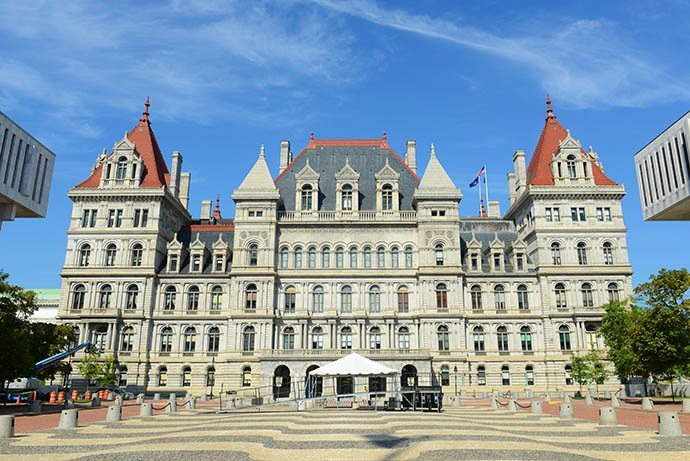 State lawmakers are considering a number of bills related to state electronics recycling programs this year, including two that create new extended producer responsibility laws.
The following are a handful of e-scrap-related bills under consideration across the country:
Arizona: SB 1369 in Arizona would establish an extended producer responsibility (EPR) program for electronics in the Grand Canyon State. The bill is currently in the Senate's Natural Resources, Energy and Water Committee.
Massachusetts: Legislation advancing in the Bay State would also establish a new EPR program. H.2148 and S.421 both got approval from the Committee on Environment, Natural Resources and Agriculture in November.
New York State: Senate Bill S2116A establishes a new method for calculating recycling targets under the EPR program. The new goal calculating method would go into effect starting next year. The bill has passed out of the state Senate's Environmental Conservation Committee and is awaiting a possible vote by the full chamber.
Wisconsin: A bill introduced last month in the Badger State makes a host of changes to the state program. For example, it requires manufacturers to detail their e-scrap collections from rural areas, mandates that processors provide information on the different types of electronics they recycled in their annual reports, and shifts the state program from a fiscal year to a calendar year schedule. Senate Bill 733 was introduced in the Senate on Jan. 29. A companion bill in the state Assembly, Assembly Bill 914, was introduced on Feb. 2.
Pennsylvania also has a bill that would revamp its electronics recycling program. E-Scrap News wrote an article touching on that legislation and the problems in Pennsylvania's program — as evidenced by one township's CRT collection struggles.
Photo credit: jiawangkun/Shutterstock
More stories about EPR/stewardship