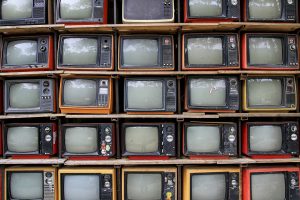 A TV collection debacle in one Pennsylvania township illustrates the problems the state electronics recycling program continues to face.
Washington Township turned away truckloads of TVs just a week after reopening free e-scrap collections, according to the Public Opinion Online newspaper. The township was inundated with people and organizations looking to drop off CRTs.
The township, which is in southern Pennsylvania and surrounds the town of Waynesboro, restricted the e-scrap program in 2015 after processor eLoop declined to continue accepting electronics collected by the municipality. Washington Township recently signed a deal with ERI.
The state's extended producer responsibility program for electronics has experienced difficulties for years. State law bans landfilling of electronics, but electronics manufacturers' collection and recycling targets have failed to keep pace with the quantities consumers want to get rid of. As a result, free collections have dried up in many areas.
Legislation that would overhaul the program, Senate Bill 800, has been sitting in a state Senate committee since it was introduced in June 2017. At a hearing last fall, manufacturers strongly opposed the bill, but recycling interests have spoken in favor of it.
Photo credit: george photo cm/Shutterstock
More stories about EPR/stewardship