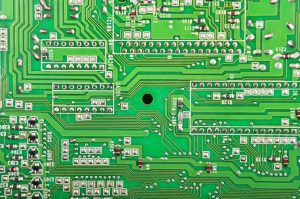 Dell has recycled e-plastics from end-of-life devices back into new electronics for years. Now, the global technology company is doing the same thing for gold.
Dell announced it has established an industry-first closed-loop supply chain for the precious metal. It is working on the pilot project with Wistron GreenTech, which processes and recovers the gold. Wistron also works with Dell to recycle e-plastics into new devices.
Wistron GreenTech, a recycling division of Taiwan-headquartered original design manufacturer Wistron Corp., processes electronics and refines precious metals using a hydrometallurgical process at its 200,000-square-foot facility in McKinney, Texas. The gold recovered at the facility will be used in motherboards in the Latitude 5285 2-in-1s (combination laptops and tablets) starting this spring.
"The pilot follows a successful feasibility study on server motherboards," according to a Dell press release. "The closed-loop gold process could support the creation of millions of new motherboards in the next year."
In the release, Dell also announced gold recovered from computer motherboards will be used to create jewelry. That project is in collaboration with actress, entrepreneur and activist Nikki Reed. Some of the 14- and 18-carat gold rings, earrings and cufflinks created with printed circuit board gold were showcased at last week's Consumer Electronics Show (CES) in Las Vegas.
Dell's goal is to use a total of 100 million pounds of recycled content in its products by 2020, and the company cited the gold project as helping it achieve that goal. E-Scrap News reported last year Dell has been boosting the amount of recycled e-plastic it uses, and, as of a year ago, it was halfway to its goal (much of the recycled plastic came from commodity-grade recycled resins, not e-plastics).
More stories about OEMs