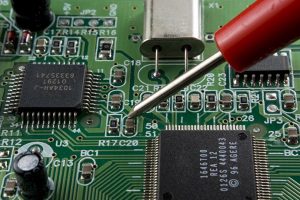 Nearly 300 IT product refurbishing experts convened in New Orleans this week to consider industry trends and to address barriers to growth. The event was the 14th annual Electronics Reuse Conference, now operated by the consulting firm E-Reuse Services.
The following is a rundown of conference session highlights.
Microsoft provides an update
A successful computer resale operation requires that the refurbisher attain approval for the operating system in reusable units. To do this, they need to be a registered Microsoft Windows vendor.
Harold Mitts, a technical manager at Microsoft, offered a summary of important market trends. Some 500 million customers now use Windows, with 3,700 separate IT devices designed for Windows 10. Mitts estimated that 90 million PCs are refurbished annually, with 54 percent being desktops. HP and Dell computers dominate the market.
Mitts noted that most refurbishable machines still have Windows Vista, 7 or 8 operating systems. Less than 5 percent of refurbished units are Windows 10, which has only been available in the market since July 2015.
He made three key recommendations to attendees. Mitts encouraged reuse executives to join the Windows Insider Program to get updates and more. He also urged those managers to rat out firms not registered to resell computers with Windows because we want "to even the playing field." To help do this, Microsoft lists all registered refurbishers on its website. Finally, he recommended firms join the Device Partner Edge program, through which Microsoft provides a website where refurbishing firms can develop technical skills, including in sales and marketing.
Right to repair remains contentious
Several speakers focused on how IT manufacturers could or could not aid device repair. Dan Rivoire, the vice president for wholesale at repair hub iFixit, pointed out three big barriers to repair as a solution. He said the lack of repair parts, such as screens and batteries, stems growth of refurbishing firms, as does the lack of access to recalibration and diagnostic software. Rivoire also noted that repair companies need schematics on how devices work.
"All of these barriers are business opportunities for OEMs," Rivoire said.
From the industry perspective, Chris Cleet, senior director of environment and sustainability for the Information Technology Industry Council, noted that many OEMs support the right for consumers to have responsible repair by firms committed to safety, security and the data privacy of consumers. Cleet urges manufacturers to use authorized and qualified third-party repair firms because of the benefits of consumer satisfaction, data security, product safety, worker safety, etc. He did note his organization has opposed right-to-repair legislation for other reasons, such as concerns regarding intellectual property, copyright protection and patents.
Cleet's comments indicated a rising interest by OEMs to better address repair issues. "I came to listen," he said. In terms of Rivoire's recommendations on the business opportunities repair can be for OEMs, Cleet said "these are paths we could go down" but again noted issues of branding and intellectual property (OEM's need "some level of control"). That's why many OEMs only work with select third-party repair outlets.
During the conference, a number of executives raised questions about how they can become qualified to work with OEMs. "We need to learn how refurbishers can be qualified," Rivoire said.
Repair shops continue to grow
A major undercurrent at the conference is the rise in local computer and mobile phone repair shops. Their number is growing and a handful of franchise systems have been established.
Robert Miranda, CEO of SmarTeks, pointed out that the growth in repair has been vastly aided by the emergence and growth of specialized tool makers, such as iFixit, gTool, Ocamaster and Prime Tech Tools.
One key issue addressed by various attendees is the need for a clear distinction between repair, which entails solving a problem involving a single consumer's product, and refurbishment, which focuses on the potential reuse of thousands of devices. However, several observers noted repair service can be a new revenue generator for refurbishment companies and organizations. The general manager of a large Midwest e-scrap processing firm said his company planned to move from only selling goods to being a business that also sells repair service. "We have all the assets needed to do this, especially our techie team," he said.
Data security is a changing service
Refurbishers are invariably data security managers, and this was reflected at the conference.
Greg Reuter, founder of Green Delete, said the data security field is "at a tipping point." He contends the number of computers and servers requiring physical destruction as a data security method is declining. Computers and servers now entering the IT asset disposition (ITAD) market are too valuable to shred. Reuter suggests that although degaussing is an environmentally friendly data security method, it's a hard sell to clients. He contends onsite software overwriting, which his firm provides, is becoming more common among ITAD firms working in the enterprise space.
Mike Cheslock from E-Reuse Services, the consulting firm putting on the conference, said onsite data overwriting service is a great way to assure new supplies of computers and servers because data-wiped units will eventually become available for reuse or recycling. At the same time, the data wiper already has a business relationship with the device owner.
Craig Boswell, president of HOBI International, described trends in data security in handling mobile phones. "Data erasure on the mobile side is getting easier," he said. This is for several reasons. The market has moved to a point where there are essentially only two operating systems (IOS and Android), and even though Android has brand-specific variations, "about 85 percent of the reuse market is Apple and Samsung," Boswell noted. In addition, he said phone refurbishers now have very good data eradication software available to them.
The conference, which was held Oct. 30 through Nov. 1, had a record exhibit hall with 30 firms and organizations taking part.
More stories about refurbishment/reuse