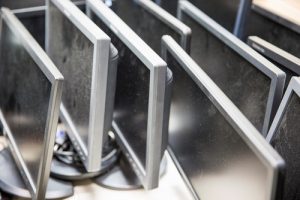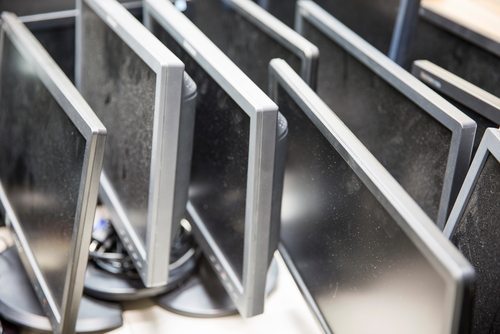 Seattle-based processor Total Reclaim has been fined by state regulators, who allege it speculatively accumulated mercury-bearing flat-panel TVs and monitors.
The $67,500 fine was announced last week by the Washington State Department of Ecology. It comes on the heels of a $444,000 fine Total Reclaim received in 2016 for exporting flat-screen devices to Hong Kong.
"Total Reclaim knew it needed to fully comply with Washington's recycling policies and dangerous waste regulations," Darin Rice, manager of Ecology's Hazardous Waste and Toxics Reduction program, said in the announcement. "Electronic waste contains toxic chemicals – it's not good enough to simply store it for months or years. It needs to be properly and safely recycled in a timely manner."
State regulations allow firms to store e-scrap, including flat-panel displays (FPDs), for no more than 180 days, Ecology spokesman Andrew Wineke told E-Scrap News. A February inspection by Ecology identified numerous semitruck trailers filled with FPDs on Harbor Island, a major industrial and cargo shipping area of Seattle. The FPDs totaled 211,828 pounds, he said.
In an emailed statement, Total Reclaim owner Craig Lorch said the firm had been working with Ecology on resolving the situation and disagreed with the fine.
"If all used televisions and monitors become subject to hazardous waste storage, labeling, manifesting and transportation requirements, it could cripple our industry and create a myriad of problems for customers," Lorch said. "We don't think this is what the laws governing electronic waste we're intended to do."
Lorch noted the company would likely appeal the penalty within the 30-day window it has to respond.
The company appealed its 2016 fine to the Washington State Pollution Control Hearings Board and that process remains unresolved at this time, Wineke said.
Wineke also confirmed it was the first instance of the state fining a processor for storing mercury-bearing FPDs. "Other e-waste recyclers in Washington are disassembling flat-screen TVs by hand. We have no indication that speculative accumulation is a widespread problem," Wineke said.
More stories about regulation/oversight