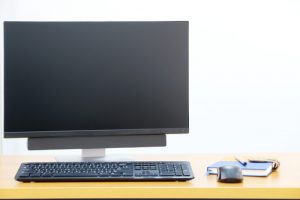 Worldwide shipments of PCs continued a nearly three-year consistent decline during the past year, industry analysts reported this month.
PC manufacturers shipped just over 61 million units during the second quarter of 2017, which is between 2 million and 3 million fewer than a year earlier, depending on the analysis.
Market research and forecasting firms International Data Corporation (IDC) and Gartner Inc. both attributed the drop to the lingering effects of recent component shortages. LCD panels, solid state drives and other parts were in short supply during the past several quarters, the analysts wrote
According to IDC, although the supply is catching up with demand, "in some instances component shortages still played a role in driving shipment dynamics."
IDC found a 3.3 percent decline in worldwide shipments, while Gartner reported a 4.3 percent drop. Both agree the Asian markets were particularly hard hit by the shortage-driven price increases.
U.S. shipments also declined, but less than forecasts had predicted. IDC said the region is more immune to currency weakness problems that have also contributed to lower shipments elsewhere.
Although shipments have declined for 11 straight quarters, Gartner stated the PC industry is in the midst of an overall five-year slump.
More stories about markets