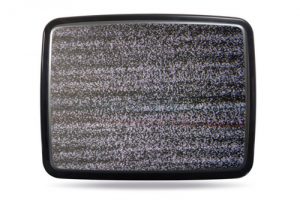 A Virginia-based processor has run into CRT glass management challenges in the wake of the collapse of Closed Loop Refining and Recovery.
The company, eWaste Tech Systems, was founded in 2012 and sent CRT glass to the Columbus, Ohio headquarters of Closed Loop until last year. Closed Loop, which billed itself as a downstream recycling outlet for leaded glass, shuttered in 2016, leaving millions of pounds of CRT glass at sites in Ohio and Arizona.
Felipe Wright, the owner of eWaste Tech Systems, said the company now has about 200,000 pounds of CRT glass in storage in the Richmond, Va. area.
"We have the same challenges like everyone else in the industry," Wright said in an interview with E-Scrap News.
According to Wright, the company is attempting to restructure its business and identify "different technologies to reuse the glass." At present, the company's main phone number is disconnected and, last month, eWaste Tech lost at least one prominent client and its R2 certification.
Earlier this year, Iowa-based Recycletronics amassed a glass stockpile following the collapse of Closed Loop. The company was ordered to stop accepting CRTs as a result.
Problems mount
The Central Virginia Waste Management Authority (CVWMA) terminated its contract with eWaste Tech due to glass-management concerns, E-Scrap News has learned.
Kim Hynes, the executive director of CVWMA, said she ended a contract with eWaste Tech last month after learning CRT glass was no longer moving downstream from the company's Richmond headquarters. CVWMA and eWaste Tech partnered in 2015 to host a variety of collection events in the region.
"We couldn't let them keep collecting, not knowing what was happening to it or where it was going," Hynes said. "We know it wasn't going to a downstream vendor, which is where it was supposed to be going."
In addition, eWaste Tech's R2 certification was revoked last month. Paul Burck, the president of Orion Registrar, which serves as an auditor of the R2 standard, said the company failed to schedule an audit of its operations in 2016.
"My staff tried to contact them several times and did not received a reply. Our belief is that the facility has closed and thus we have withdrawn their certification," Burck said.
Wright contended the company is not closed, however. He also said eWaste Tech is hoping to become re-certified in the near future once it completes its restructuring, which includes moving to another site within Richmond.
"We didn't have an audit last year because we just relocated our building," Wright said. "We're just moving, so what they're going to do is a re-certification."