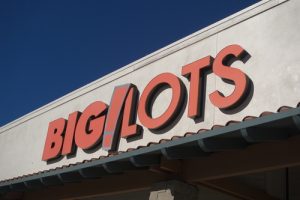 Nationwide retailer Big Lots will pay millions of dollars to settle accusations that it improperly landfilled electronics and hazardous waste.
The company recently reached a civil settlement with 35 district attorneys from throughout California, according to a press release. Prosecutors accused Big Lots of failing to properly manage and dispose of materials at its 206 California retail stores and its Los Angeles-area distribution center. Employees allegedly sent e-scrap, corrosive and ignitable liquids, toxic materials and batteries to landfills that weren't authorized to accept those materials.
Big Lots operates stores throughout the U.S. It offers a wide variety of merchandise, typically at discounted prices.
It was the second such announcement from a retailer in recent weeks. On April 13, a California judge approved a settlement between the owner of Dollar General stores and district attorneys. The company agreed to pay more than $1 million to settle similar allegations.
In the Big Lots case, the company will pay more than $3.5 million in civil penalties, costs, environmental projects and hazardous-waste minimization activities.
According to U.S. Securities and Exchange Commission (SEC) filing submitted by the publicly traded company, the investigation had been going on for years. Big Lots received a subpoena from the Alameda County district attorney in October 2013 seeking information on hazardous waste management. The company entered settlement negotiations more than a year ago, in March 2016, according to the filing.