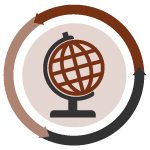 Consumers in China hold onto their old mobile phones for an average of two years after replacing them, and flame retardants in e-plastics show up in recycled products.
China: Less than 10 percent of mobile phones no longer in use are recycled by Chinese citizens each year. Recycling International writes about new statistics from the country's Ministry of Industry and Information Technology, which indicate many consumers keep their unused phones around the house for an average of two years after they are replaced.
U.K.: Flame retardants are being detected in e-plastics that have been recycled into new products, according to a new report. The Guardian reports on the research by CHEM Trust, which found brominated flame retardant chemicals are showing up in children's toys made from recycled plastic formerly used in electronics, presenting health risks.