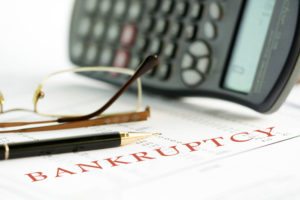 Global Environmental Services filed for bankruptcy in recent months and has since been accused of leaving a wake of CRTs and piles of processed glass in Kentucky and Texas.
Global Environmental Services (GES) filed for Chapter 7 bankruptcy in the U.S. Bankruptcy Court in the Eastern District of Kentucky on Nov. 2. Less than a month earlier, the company was the subject of a CRT burial scandal on the grounds of its Georgetown, Ky. site.
At the time, the company also had operations in the Kentucky municipalities of Cynthiana and Winchester as well as Austin, Texas. The company's website is no longer active and redirects traffic to the website of Onalaska, Wisc.-based Dynamic Recycling, which bought customer lists and related assets from the company for $10,000 in December, court documents show.
Dynamic CEO Miles Harter told E-Scrap News GES was "out of business two-and-a-half months before we bought the list."
The lawyer representing GES in its bankruptcy case did not return a request for an interview with E-Scrap News.
GES was formerly certified to both the e-Stewards and R2 standards.
More glass issues
In a legal filing, GES' former landlord in Texas, HLT Properties, has leveled additional CRT-related accusations against the processor, E-Scrap News has learned.
HLT Properties' lawyer, Matt Bunch, wrote in the Nov. 18 filing that in Austin "the debtor has abandoned its recycled computer parts and byproducts and has been advised that piles of silicone/sand that are located outside of the building [are] laced with lead and lead dust."
HLT claims "pallets of junked computers were stacked from floor to ceiling throughout the entire building."
Bunch added that "the debtor had dumped similar piles of sand that was laced with lead-based byproducts on the ground in its Kentucky storage locations." Bunch did not respond to a request for an interview with E-Scrap News.
In October, GES was found to be burying whole CRT units in the backyard of its Georgetown, Ky. site.
The company wrote in its initial bankruptcy filing on Nov. 2 that it was also "conducting investigations at its other facilities in Cynthiana and Winchester, Kentucky, although GES is not aware of any evidence of excavation and burying materials at those other sites."
Lanny Brannock, an executive staff advisor at the Kentucky Department for Environmental Protection, told E-Scrap News there are three buildings in Kentucky where GES materials are located and two of those buildings are warehouses of 55,000 square feet or larger.
The warehouses "are secured under lock and key, and they contain a significant amount of CRTs," Brannock said.
The Georgetown site contains "more modern electronic equipment, mostly computers and computer monitors," he added.
He said the state is currently assessing the cost of disposing of the material but confirmed that the company remains responsible for handling and paying for any disposal-related activities. He added that a pile of leaded glass was found outside one of the sites but has since been cleaned up.
Court records show that HLT's lawyer was scheduled to conduct interviews with former suppliers of the company on Feb. 24. Lexmark, which contracted GES to process printers, agreed on Feb. 23 to voluntarily remove printers that were awaiting processing at the company's locations.