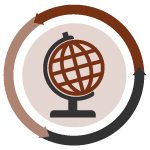 Recycling efforts by a non-governmental organization in Mumbai are seeing some success, and experts point to consumers as the culprit for Singapore's low recycling rates.
United Arab Emirates: The Middle East country will begin using an e-scrap collection bin aimed at efficiency in 2020, according to Al Bawaba News. Designed by Baharash Architecture, the e-Bin will use solar energy to power its touch-screen technology and will communicate with its users and recycling companies.
India: Stree Mukti Sanghatana, a group in Mumbai, diverted about 14.2 tons of e-scrap from August 2015 through January 2017. The Hindustan Times notes schools, housing complexes and commercial centers organized weekly collection drives for residents of the city, which is India's largest generator of e-scrap.
Singapore: Recycling companies say that the country's large electronics manufacturers are doing a good job of recycling e-scrap, but that consumers as well as small- and medium-sized businesses are lagging behind, reports The New Paper. Some experts are calling for e-scrap legislation, which a recent United Nations University report pointed to as an effective method of boosting diversion rates.