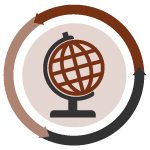 Scotland authorities fine a man for attempting to export e-scrap to Nigeria, and Hong Kong will charge fees to electronics importers to pay for end-of-life recycling services.
Scotland: A man was prosecuted and fined for attempting to export electronic scrap to Nigeria, according to the Scottish Environment Protection Agency. Henry Chukwu of Glasgow was fined 675 British Pounds (about $827) for attempting to ship TVs, monitors and desktop PCs. The container was intercepted in Tilbury, England and sent back to Scotland, where authorities determined it met the definition of waste because devices "failed either the visual assessment or had incomplete or no safety testing records."
United Arab Emirates: The Persian Gulf country of 9 million people will invest $200 million over the next few years to construct eight e-scrap recycling facilities. The National reports that an Indian firm will build the recycling facilities on behalf of Bee'ah, a waste management company, and that the plants will be capable of recovering precious metals.
Australia: Two organizations are teaching low-income residents how to disassemble scrap electronics while simultaneously harvesting parts for the in-house assembly of 3-D printers. The effort was featured in an article by 3Dprint.com.
Hong Kong: Authorities will begin charging electronics producers and importers fees to subsidize recycling, and they could range from just under $2 to more than $21 per device. The South China Morning Post reports proposed charges are $2 for computers, printers and scanners; nearly $6 for monitors; and more than $21 for TVs. Companies will be required to pay the government on a quarterly basis.