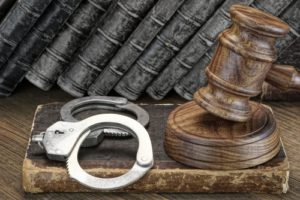 A Midwest electronics recycling executive lied to clients to generate large sums of money and used company funds for gambling and other personal expenses, according to court documents.
Brian Brundage, former owner of Intercon Solutions and current owner of EnviroGreen Processing, both based in the Chicago area, is charged with five counts of income tax evasion and six counts of fraud. He was arrested Monday and, if convicted, faces five years in prison for each count of tax evasion and a maximum 20 years in prison for each count of fraud.
Brundage is accused of making fraudulent deals with private companies and government entities to recycle or otherwise destroy e-scrap in an "environmentally sound manner." Instead of upholding his end of the deal, Brundage would resell the items to other companies and pocket the money, sell them to another company for exporting or landfill them.
The U.S. Department of Justice alleges that Brundage did this for more than a decade. The news was first reported by the Chicago Tribune.
Secret side deals
In one case, Brundage's company had a deal to recycle calculators from a technology company based in Dallas. Instead of doing so, he is accused of selling them to a company in Tampa for the purpose of reselling them, according to charging documents. The two agreed to split the profits, with 80 percent going to Brundage and 20 percent going to the reseller.
The documents note Brundage did not claim the more than $140,000 from the deal on his income taxes and that he used it to pay a nanny and buy personal items.
Brundage is also accused of spending millions of dollars of company money on himself over the course of several years. According to court documents, he bought jewelry, paid credit cards bills, paid for housekeeping and nanny services and spent $35,000 while gambling.
He also used company money to make payments on a Lexus. He received media coverage for buying a rare, $500,000 Lexus displayed at an auto show.
The charging documents call for a forfeiture of $10 million of his funds.
Exporting material
In addition, court documents allege Brundage falsely misrepresented his business so he could attract more customers. For example, on his company websites, Brundage promised to never resell, remarket, landfill, incinerate or export e-scrap from customers.
The feds say that in 2011, when Brundage operated Intercon, he sold leaded CRT glass and batteries to a downstream vendor whom Brundage knew would send the material overseas. The shipment went to Hong Kong but was intercepted by the Hong Kong Environmental Protection Department and sent back to the U.S. At the time, Intercon was going through a process to become certified to the e-Stewards standard.
The Basel Action Network (BAN), which founded e-Stewards, says Intercon shipped material overseas at least 167 times.
"It is gratifying to see the wheels of justice turn at long last, but it must be understood that the true crime of Intercon was not a financial one," Jim Puckett, executive director of BAN, stated in a press release. "The real harm perpetrated by Brian Brundage … is the assault on human health and the environment of poorer communities in Asia where our toxic e-waste ends up."
In 2011, Brundage filed a defamation lawsuit against BAN. The lawsuit was mentioned in the charging documents as an attempt to cover up the exports.
Alleged cover-up
Court documents say Brundage attempted to hide his exports by destroying business records and also destroying large quantities of CRT glass and monitors in an unsafe way.
Brundage is also accused of stockpiling potentially hazardous waste and lying to customers about it as well as mislabeling hazardous items and modifying business records to intentionally falsify shipping records.
The court documents allege Brundage brought certain employees in on the scheme, at one point forcing them to stage a disassembly line so it appeared they were processing the material in the manner advertised. This happened during customer tours of the warehouse.
According to Brundage's personal website, he is also the founder and operator of a sports management company and is involved in jewelry design, web design and marketing, and property management and investing. He is also reportedly the owner of an indoor football team in Chicago, although the team is on hiatus.
Brundage appeared in United States District Court in Chicago on Tuesday. The court set preliminary bail at $500,000.
Calls to EnviroGreen Processing went unanswered.